Bill Belichick is full of surprises. The New England Patriots coach agreed to terms on a contract extension with receiver DeVante Parker worth up to $33 million over the next three years, according to a source close to the situation. 
But the deal isn't exactly what you might think it is. 
First and foremost, it shouldn't stop the Patriots from continuing their pursuit of free-agent DeAndre Hopkins, according to a source. The team had a great visit with the wideout in mid-June, though Hopkins may wait until training camp to make his final decision on a destination.
Parker's deal had essentially nothing to do with Hopkins, given that the Patriots and Parker began negotiations for this extension shortly after the 2022 season. If anything, Parker's deal could help the team by freeing up a small amount of cap space.
The contract includes a $4.6 million signing bonus and $14 million in total guarantees with reachable incentives for receptions, yards, playing time and All-Pro honors. The deal also includes workout bonuses. The contract has fully guaranteed salaries for 2023 ($1.22M) and 2024 ($3.3M). With per-game bonuses, Parker could make just over $11 million in new money in 2023 before game-performance incentives. On his previous deal, he was set to make $6.3 million in 2023.
Parker is coming off a rough year, with just 31 catches for 539 yards and three touchdowns. He wasn't able to shine in New England's passing offense, which was a disaster in 2022.
The deal might be about messaging. Whether they sign Hopkins or not, the Patriots want Parker in the mix for at least the next year — and likely the next two years. And Parker, 30, would love to retire as a Patriot.
One thing that became clear at minicamp and organized team activities: Parker is the team's leader at the wideout spot. He's a veteran, he's experienced and he helps set the tone at practice. Because the Patriots value him, they're giving him additional financial security.
Parker didn't seem incredibly interested in discussing Hopkins when asked about the free agent last month. Parker said Hopkins is a "great player, but now, I'm just focused on us." And Parker then moved along the line of questioning.
Former Patriots linebacker Ted Johnson explained why New England felt now was the time to give Parker this deal.
"That is a loyalty contract for DeVante Parker," Johnson said on 98.5′s "Zolak & Bertrand" show. "He wasn't saying anything about the coaching staff last year. I didn't hear any reports from behind the scenes that he had an issue."
Johnson added: "This to me is how Bill communicates with players — [giving] DeVante Parker a new extension when he has steadily declined in production the last four years of his career. … He's been loyal. He's kept his mouth shut. He was the opposite of what Kendrick Bourne has been and Jakobi Meyers, and so that's Bill's way of communicating in doing deals." 
With Parker looking secure for at least the 2023 season, Bourne is probably the player who should be quaking. Bourne made a few mental errors during offseason practices that earned him the punishment of a lap around the field. Those mental errors put him in the doghouse last season and kept him from following up on an impressive breakout season in 2021. It's possible that if Hopkins signs, the Patriots would trade or cut Bourne, who has been out of step with "The Patriot Way" since the end of his first season with the team in 2021.
If the team signed Hopkins, it would have a compelling group of skill players. And while Parker (6-foot-3) and Hopkins (6-foot-1) are both tall receivers, they would fit nicely in the same offense. Parker could remain on the perimeter and the deep parts of the field as the X-receiver, and Hopkins could work the middle of the field as the team's Z-receiver. JuJu Smith-Schuster will serve as the slot option. The team can work second-year receiver Tyquan Thornton, a 2022 second-round pick, into the rotation. And then the Patriots seem poised to make heavy use of tight ends Hunter Henry and Mike Gesicki. Rhamondre Stevenson will start at running back.
[Related: Can Tyquan Thornton reverse Patriots' run of draft misses on receivers?]
It would be a good problem for new offensive coordinator Bill O'Brien, who can't field them all at the same time.
But that's if the Patriots sign Hopkins. Parker's extension also seems like an effort to prepare for the possibility that they do not. Because if Parker ends up having a big season in the wake of Hopkins signing elsewhere, New England will have an extension in place that won't cost them big money. He would otherwise have been set to hit free agency after this season.
It's a sensible deal for both sides.
Prior to joining FOX Sports as the AFC East reporter, Henry McKenna spent seven years covering the Patriots for USA TODAY Sports Media Group and Boston Globe Media. Follow him on Twitter at @henrycmckenna.
FOLLOW
Follow your favorites to personalize your FOX Sports experience
---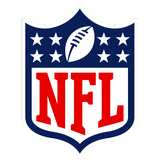 Get more from National Football League Follow your favorites to get information about games, news and more
---