WELLINGTON, New Zealand – An hour into Wednesday's 1-1 tie with the Netherlands, the U.S. women's national team looked well on its way to a stunning first-round defeat at the World Cup.
The Americans had chances, sure. But the end-product was nowhere to be found on those tries. Their shots were overwhelmingly off-target. The first touches were often maddeningly too long. On the rare occasions when it looked as though the U.S. might be able to cancel out Jill Roord's first-half goal, a Dutch defender (or three) was there to snuff out the danger.
Finally and thankfully, Lindsey Horan scored the equalizer the USWNT needed to keep alive its hopes of finishing above the Dutch in Group E heading into Tuesday's first-round finale against Portugal (coverage begins at 1 a.m. ET with kickoff at 3 a.m. ET on FOX and the FOX Sports app).
[Lindsey Horan got mad, then she got even]
But while the near-death experience Wednesday might have left U.S. fans wondering if their team is truly capable of pulling off a historic World Cup three-peat by winning it all at Australia/New Zealand 2023, it could also serve the American players well when the real do-or-die games begin in the knockout stage.
"It's really about your momentum and coming together as a team in those moments of adversity," U.S. defender Julie Ertz, who made a pivotal late block on a goal-bound Netherlands shot, said afterward. "When you face that early on, I think that gives you confidence further along in the tournament."
FIFA's top-ranked squad couldn't be blamed if its famous self-belief was waning as the clock ticked past the hour mark Wednesday at Sky Stadium. To that point, the players knew it wasn't their best night. And had Horan, one of the Americans' two co-captains along with Alex Morgan, not only rescued them and changed the complexion of the contest with just under 30 minutes to play, it could've gotten even worse from there.
"The goal that they scored on us," Morgan said of Roord's early strike, "it was a breakdown of many things."
The players discussed how to fix it among themselves at halftime.
"We knew we needed to turn things around," said Sophia Smith, who was held in check in her second career World Cup match after scoring twice and registering an assist in her first. "We knew we needed to come out on the front foot. It's tough going down a goal to a really, really good team."
[USA-Netherlands takeaways: USWNT finds resolve in second half to force a draw]
But things didn't get much better after the intermission. Not right away, anyway. 
The U.S. isn't used to being down a goal to anyone; en route to their second consecutive World Cup title four years ago in France, the Americans never once trailed in seven games. In fact, the USWNT had only previously trailed after the first half of a group-stage match one time ever in the Women's World Cup, falling behind 2-0 against Sweden in 2011.
"I think the fact that this team fought back is a little bit of that mentality that we needed [to get] into this tournament," Morgan said.
Jimmy Conrad and the 'World Cup NOW' crew are impressed by the USWNT's resiliency vs. the Netherlands
After all, it's only going to get tougher from here.
Assuming the Netherlands beats Vietnam in its final group match, the U.S. must win against the Portuguese to even have a chance of taking the quartet and avoiding a likely date with Sweden, the world's No. 3 nation, in the round of 16. Realistically, a lopsided victory will probably be required to ensure a first-place finish.
[What result does USA need against Portugal to win Group E?]
"This next game is going to be extremely important – goal differential is a huge factor when you think of first place in the group," Morgan said. "Absolutely that's in the background."
As much as the Americans made the next match harder on themselves by not securing all three points on Wednesday, the experience of having to roll up their sleeves and claw one back could prove formative – especially for youngsters like the 22-year-old Smith, one of 14 World Cup rookies on coach Vlatko Andonovski's 23-woman roster.
"It's one thing to have an experienced team and to do that," Andonovski said of the comeback. "It's a lot bigger with a younger team like this, with an inexperienced team."
It's a suddenly a more experienced team now. This was the 23rd match of this World Cup, but the first to feature two top-10 sides. Being forced to dig deep in a game that, for all the hype around it, didn't have elimination at stake could be the perfect test run for the more important battles that surely will come soon.
[Lindsey Horan sets a fiery example for young USWNT]
"I think we're actually really fortunate to have a pretty tough group because it's going to be hard to get the results we want," Smith said. "We know as soon as we make it out it's going get harder, and these are the games that we're going to be expecting."
And they now know what to expect from themselves if and when they find themselves in the same situation again.
"To come from a goal down in the second half was incredible," Horan said. "No one was happy with our first-half performance, letting them have the ball a little bit too much. But we changed things and I'm proud of our team and how we responded.
"It's great for us to have this in the group stage and feel that kind of pressure," she added. "We learned a few lessons from this game."
Doug McIntyre is a soccer writer for FOX Sports. Before joining FOX Sports in 2021, he was a staff writer with ESPN and Yahoo Sports and he has covered United States men's and women's national teams at multiple FIFA World Cups. Follow him on Twitter @ByDougMcIntyre.
FOLLOW
Follow your favorites to personalize your FOX Sports experience
---
FIFA WORLD CUP WOMEN trending
---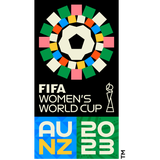 Get more from FIFA Women's World Cup Follow your favorites to get information about games, news and more
---