AUCKLAND, New Zealand — The United States women's national team has heard the criticism about its World Cup performance, but they insist they're doing their best to block out the noise and keep it outside "their bubble."
The USWNT, ranked No. 1 in the world by FIFA, faces its biggest game yet against third-ranked Sweden on Sunday (coverage begins at 4 a.m., ET, with kickoff at 5 a.m. ET on FOX and the FOX Sports app) in Melbourne, Australia. 
And as the players prepare for this potentially historic elimination game — the U.S. has never not made it to a World Cup semifinal — they are trying to block out any disparaging of the team's worst performance in the group stage in its history.
"That's the outside world, not us," said forward Lynn Williams, who started the last match against Portugal.
USWNT co-captain Lindsey Horan said she feels a natural inclination and responsibility to protect the team.
"I always want to defend my team," Horan said. "And say like, you have no idea what's going on behind the scenes. You have no idea every single training what we're doing, individually, collectively, etc. 
"So, for anyone to question our mentality hurts a little bit. But at the end of the day, it doesn't really matter. I don't really care. It's what's going on inside of here and inside of the team and getting ready for that next game [that matters]."
Two-time World Cup champion and FOX studio analyst Carli Lloyd has offered some of the toughest kind of love to her former team following the scoreless tie against the Portuguese. But Lloyd said her comments came from how deeply she cares for the program and how badly she wants them to succeed.
About 48 hours after the match, however, Horan was asked about Lloyd's view of the team's mentality. 
"Yeah, you know, it's kind of frustrating for me to hear that," Horan said after taking a deep breath and gathering her thoughts. "Especially knowing this team and knowing how much preparation we put into every single game, seeing our trainings, seeing how hard we work. 
"You can't question that we didn't want to win the game. You can't question that we weren't working as hard as we possibly could. We know that things could have been better. We know that we could have done more. We know that we could have scored opportunities. It was a really good team that we faced. 
"Again, it's noise and again, it's an opinion, and everyone is entitled to their own opinion."
Horan, who was named co-captain alongside Alex Morgan before the tournament began, has relished her role during what has been a tense World Cup. The Americans are trying to do something no team — in men's or women's soccer — has ever done before which is to win three straight titles. 
Even if players don't want to admit it publicly, that kind of goal naturally causes a lot of stress.
"We are not panicking," Williams said. "We have made it to the round of 16. We haven't played our best soccer yet, which is the most exciting part for us. We are a team that are gonna battle."
Before the team's tournament opener, Horan said that an individual goal of hers was to one day captain the USWNT at a World Cup. It has been a turbulent journey so far given how the squad has underperformed and the criticisms that have followed.
But Horan said she is "always always" checking in with her teammates by pulling them aside and making sure they're good to go and that they are focused on the knockout match against Sweden. 
"At the end of the day, it's a World Cup," Horan said. "This is what we're playing for. We're playing for these big matches, we're playing for these big moments, these pressure cookers. And that's what we want to be a part of.
"And you know, us being the U.S. national team, we're always going to have that. … But [we can] use it to our advantage too because we're going to go out and fight, and we're going to do everything that we've done in past World Cups to win this game."
Laken Litman covers college football, college basketball and soccer for FOX Sports. She previously wrote for Sports Illustrated, USA Today and The Indianapolis Star. She is the author of "Strong Like a Woman," published in spring 2022 to mark the 50th anniversary of Title IX. Follow her on Twitter @LakenLitman.
FOLLOW
Follow your favorites to personalize your FOX Sports experience
---
FIFA WORLD CUP WOMEN trending
---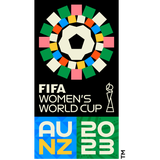 Get more from FIFA Women's World Cup Follow your favorites to get information about games, news and more
---