Jordan Love can be better for the Green Bay Packers this season than Aaron Rodgers was in 2022.
At least, that's what his teammates are saying after Green Bay's offseason program.
"Jordan can do it," said second-year receiver Romeo Doubs a few weeks ago. "When you go from Aaron Rodgers to Jordan, Aaron was a really great quarterback, but I believe Jordan can do the same exact thing. I don't really see what's the big difference."
"Best QB in the league," cornerback Jaire Alexander said.
These quotes read like blockbuster movie reviews.
It shouldn't come as a surprise that Love has already won over the locker room, though. He may be entering his first year as a starter, but he's no rookie. Love has been with the club since Green Bay traded up for him in the 2020 NFL Draft. He's spent three seasons preparing for this, by far more time than most quarterbacks get before they're handed the reins of an NFL offense.
And while Rodgers has left some big shoes to fill, given that he played nearly 20 years for the green and gold and is a four-time league MVP, he didn't leave on the best note after last season.
Rodgers didn't even leave with the best stats. Just a year removed from his last MVP title, Rodgers recorded a career low in yards thrown in a full season along with his second-fewest touchdowns in a full season played. He ended the year throwing for 3,695 yards with 26 touchdowns against 12 interceptions, the second-highest interception total of his career. His 39.3 quarterback rating, according to PFR, was his lowest as a starter.
The down year likely has less to do with his age and more to do with the fact he was dealing with a broken thumb for most of the season. It's inconceivable that the departure of Davante Adams would have that big of an effect on a guy coming off back-to-back MVP seasons.
And let's not forget, injury aside, Rodgers comes with baggage — both emotional and physical. The power struggle with the front office was distracting. His insistence on Green Bay signing his friends meant a significant part of the Packers' offensive real estate was taken up by players who wouldn't otherwise be on NFL rosters. Randall Cobb and Marcedes Lewis have careers they should be proud of. They add a tremendous amount of intangible value as mentors in the locker room. But to keep them on the roster and utilize them within the offensive scheme as much as Rodgers was insistent they do when Green Bay was clearly trying to rebuild with youth resulted in an identity crisis for the Packers.
They're in crisis no longer.
Love now leads a young offensive core; one he can grow with and into. Early reports out of OTAs and minicamp suggest he's already clicking with his receivers, especially Doubs, who flew out to California to work out with Love before the offseason program even began. Running back Aaron Jones was part of that group, too. These last few months have been paramount not only to Love learning how to command the offense, but for the offense to get to know him as their leader. It's a new experience for some, including Doubs and Watson, having their quarterback at OTAs, after all.
But Love will undoubtedly still face a learning curve this season. Head coach Matt LaFleur is doing his best to temper expectations.
"He's shown progress almost on a daily basis," LaFleur said. "But it's going to be important and incumbent on himself to just show that initiative and stay in his playbook."
But that curve should be shorter than most given Love's familiarity with the offense and the fact that Green Bay seems to understand that adjustments will be needed. Offensively, they'll need to make things easier on Love and thanks to their offseason moves, they're equipped to do that.
The team retained Jones to keep one of the league's best 1-2 punches in the backfield in he and A.J. Dillon. They drafted not one but two tight ends in April, signaling bigger personnel could be in Love's future. And then there's the defense, which boasts eight first-round picks and is out of excuses to not help carry the club.
"With so much talent on our defense, we know we have to step it up a lot, and knowing we have a young quarterback, we have to be tremendous this year," edge rusher Preston Smith said on NFL Total Access. "We have to make sure we step up and do our part to help [Love] to get comfortable out there on the field. Help him get the ball in great situations and get stops to let him get comfortable back there and make sure we put him in great situations. It's not just about him putting us in great situations but helping us be comfortable to put him in great situations with the ball in great field position and getting stops. So he can go down the field and get us touchdowns and do his thing and gain his confidence throughout the season."
The Packers have done everything possible to make this transition as easy as possible for Love. This was their plan all along. He was drafted to be Rodgers' replacement. Now that the time has come, expectations are rightfully high and so far, it seems Love is meeting them, even if it is only through the offseason program.
"It's been good, it's been a lot of progress," Love said earlier in the month. "I'm always working my game, working on little things I see on film. Maybe I missed a throw, maybe I moved in the pocket and my feet weren't set. Just trying to find those little things. [I'm] just continuing the progression I've made so far. Just keep it going.
"I think once everybody gets rolling, gets comfortable with the offense and being where they need to be every play, the sky's the limit for us."
Carmen Vitali covers the NFC North for FOX Sports. Carmen had previous stops with The Draft Network and the Tampa Bay Buccaneers. She spent six seasons with the Bucs, including 2020, which added the title of Super Bowl Champion (and boat-parade participant) to her résumé. You can follow Carmen on Twitter at @CarmieV.
FOLLOW
Follow your favorites to personalize your FOX Sports experience
---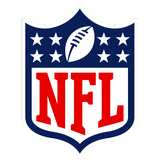 Get more from National Football League Follow your favorites to get information about games, news and more
---