DENVER – Jamal Murray's eyes welled with tears as he placed his hands on the Larry O'Brien trophy while standing at center court during the NBA championship ceremony.
"Jamal, just two years ago at this time, you were barely able to walk," reporter Lisa Salters said to Murray, referencing him suffering a torn ACL in April 2021. "But you vowed to come back…."
Salters was forced to stop mid-question. The cheers from the capacity crowd of more than 19,000 fans at Ball Arena had reached a fever pitch. Murray's teammates patted him on the back and head. Murray looked down, emotions spilling out.
It was an incredible moment for Murray, who was a crucial piece in leading the Denver Nuggets to their first NBA championship in their 47-year franchise history after beating the Miami Heat in Game 5 of the Finals, 94-89, on Monday.
When asked what was going through his mind, Murray didn't hesitate.
"Everything was hitting at once, from the journey, to the celebration with the guys, to enjoying the moment, to looking back on the rehab, to looking back at myself as a kid, as the other viewer, looking from the crowd in, or from the camera lens in, and now looking back at them," Murray said. "It was a lot. I couldn't hold it in. It was just something I've been working for my whole life."
That moment was also a victory for an organization which has shown an incredible amount trust and patience in its core.
Ownership didn't make knee-jerk moves when the Nuggets fell short in the playoffs, instead opting to keep Jokic and Murray together for seven years. When Murray suffered the ACL tear, he feared he'd be traded. But the Nuggets didn't bat an eye, assuring him he wasn't going anywhere.
That type of loyalty is incredibly rare. Franchises often panic. They're quick to pull the trigger on trades, giving teams a minuscule margin for error. The Nuggets did the opposite, allowing their players to grow, to self-realize, to flourish, to jell.
The payoff came Monday.
The locker room after Game 5 was a wild scene. Champagne sprayed from all directions. Players danced. They hugged. They celebrated an underrated team going all the way, feeding a fan base that had been long-starved of this kind of joy.
For Nuggets coach Michael Malone, this just whetted his appetite.
"Pat Riley said something many years ago," Malone said of the Heat's president. "I used to have it up on my board when I was a head coach in Sacramento. It talked about the evolution in this game and how you go from a nobody to an upstart, and you go from an upstart to a winner, and a winner to a contender and a contender to a champion – and the last step after a champion is to be a dynasty."
The Nuggets, who have long been clawing for relevance, have arrived. After the game was tied just under two minutes remaining, Bruce Brown made a putback with 1:31 left. Kentavious Caldwell-Pope nabbed a steal with 27.1 seconds remaining. Again, the Nuggets made big plays when it counted most.
This team earned this.
No one watches the Nuggets? Now every team is going to be trying to emulate them.
They collectively rolled their eyes at the chorus of people who said they hadn't watched Jokic before this postseason. They had the last laugh, making millions watch him hoist the championship trophy.
Jokic was named Finals MVP after averaging 30.2 points, 14 rebounds and 7.2 assists, the first player to average at least 30 points, 14 rebounds and five assists in the Finals. He also became the lowest draft pick (41st overall) to earn that award.
After the game, the usually-stoic Jokic sprayed champagne on his teammates in the locker room. He dumped a beer on Caldwell-Pope's head as he walked onto the interview podium. Cameras caught him wrapping his arms around Murray and dragging him into a pool as Murray clutched a giant bottle of champagne.
During his postgame news conference, however, Jokic was very Jokic-like.
"When is parade?" Jokic asked.
Thursday.
"No, I need to go home," he said, as a room filled with reporters erupted in laughter.
Jokic led all players in total points (600) rebounds (269) and assists (190) this postseason, becoming the first player to lead the league in all three categories. As for Murray, he averaged 21.4 points and 10 assists in the Finals, just the fourth player to average at least 20 points and 10 assists in the championship round alongside Magic Johnson, Michael Jordan and LeBron James.
The Nuggets had a sharp enough eye to take a risk on an unknown 19-year-old from Serbia. They had the wisdom to invest so much in him. They had the skill to help him transform from a 300-pound wild card into a two-time MVP.
They had the loyalty to stick with Murray through an injury that sidelined him all of last season and both the 2021 and 2022 postseasons. They didn't rush his return.
They acquired players who were willing to sacrifice, such as Aaron Gordon, who willingly accepted a smaller role this season after Murray and Michael Porter Jr. (back surgery) returned from injury. And Caldwell-Pope, who played lockdown defense.
It led to the Nuggets making history.
"Just down the line, everybody had a role to play in our success," Murray said. "I'm just so happy for our guys. We really did this s— together."
Melissa Rohlin is an NBA writer for FOX Sports. She previously covered the league for Sports Illustrated, the Los Angeles Times, the Bay Area News Group and the San Antonio Express-News. Follow her on Twitter @melissarohlin.
FOLLOW
Follow your favorites to personalize your FOX Sports experience
---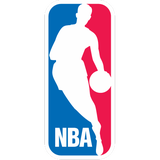 Get more from National Basketball Association Follow your favorites to get information about games, news and more
---