Joel Klatt has referred to Colorado's hiring of Deion Sanders as "unprecedented" and has gone as far as saying it is "the most interesting change that I can remember in college football."
All eyes will be on Sanders and his new-look Colorado football program when the Buffaloes take the field against defending national champion runner-up TCU on Sept. 2 in a Week 1 college football showdown (12 p.m. ET on FOX and the FOX Sports app). But as intriguing as Sanders' arrival in Colorado is, he isn't alone when it comes to head coaches taking over big-name programs with an eye on turning things around.
On a recent episode of his podcast, "The Joel Klatt Show," Klatt looked at three head coaches who are in new places this season, looking to rebuild programs that have fallen short of expectations as of late.
Joel Klatt's top first-year rebuilders in the 2023 season
Joel Klatt looks at how Luke Fickell, Matt Rhule and Deion Sanders can help their teams in the upcoming season.
Luke Fickell, Wisconsin
Previous stop: Cincinnati
Career head-coaching record: 57-18
Klatt on Fickell: "I've been through a range of emotions this summer in terms of the ways I feel about Wisconsin. As Luke Fickell hired Phil Longo and moved toward the air raid and declared he's gonna run the 3-3-5 stack defense, I started to get a little bit nervous for Wisconsin because of the way they played football for so long, dating back to Coach [Barry] Alvarez. It had the same feel and philosophy and identity. It was the Wisconsin DNA. Regardless of the coach, that coach was generally successful, dating back to Coach Alvarez because of that identity and that DNA. This feels like a departure from that. These systems are going to be brand new. They are not in the same vein of the way they've had success in the past decade or two.
"However, why is Luke Fickell there and what do they have to rebuild from? Since reaching the Rose Bowl in 2019, they've actually finished outside the top 25 in each of the last three seasons. They've had three straight seasons of finishing outside the top 50 in scoring offense. It wasn't working. And even though they were competitive and tough, it wasn't working … You could also make an argument they had hit a bit of a ceiling because when you look at how they've done against the better teams in the Big Ten over the last few seasons, what you see is a real plateau … it was something that was not getting better.
"They've lost nine straight to Ohio State. They've lost five straight to Penn State. They've lost the last four Big Ten Championship Games they've played in. It just wasn't getting better … You could make an argument that maybe they had taken a step back from what they had been and what they had been built to do.
"In their last 11 games against ranked opponents, Wisconsin is 2-9. Over the last five seasons, they've played a ranked Ohio State, Michigan, Penn State or Notre Dame nine times. They are 1-8 in those games, and they've allowed over 28 points per game.
"Luke Fickell has got to change that, They have to get better on defense and more athletic and faster on defense, in particular against the best offenses in their conference. They have to have an offense that can finish in the top 50. That's why they've changed everything. That is why this is such an interesting rebuild for Luke Fickell and Wisconsin. They've got a new quarterback, they've got a new philosophy, they've got a new offensive coordinator. And here he is, a guy that we all believe in, Luke Fickell, trying to rebuild what we all think is a preeminent power in college football, but it hadn't been that over the last few years. He is trying to reestablish that moving forward."
Matt Rhule, Nebraska
Previous stop: Carolina Panthers
Career head-coaching record: 11-27 (NFL), 47-43 (college)
Klatt on Rhule: "Nebraska has just fallen off the map. We all know what had gone on, but I don't think we really understand the depth to which that program had fallen … Nebraska hasn't finished in the top 25 in a decade. This is a total rebuild for Matt Rhule. They've lost their last 21 games against ranked opponents. That's the second-longest streak in the Power 5. They finished 100th or worse in both total offense and total defense last year. This is a monumental task for Matt Rhule.
"I believed in Scott Frost, but this is different. While I did believe in Frost, and he certainly did it at UCF, Rhule has done something that is similar to this before. Temple wasn't a juggernaut. He built them up into a very successful program. But then, when he went to Baylor, it wasn't like Baylor had just fallen behind competitively. Baylor was a disaster … culturally. He went in there when no one else would touch Baylor. And I couldn't argue with those people. I thought it was going to take Baylor forever to get back out. I thought what had happened to them was similar to SMU death penalty status. Not from a sanctions standpoint, but from a perception standpoint. 
"Then, look up in a couple of years, and Matt Rhule had built them [Baylor] up to a 10-game winner and an eventual Big 12 champion. I know they didn't win it under Matt Rhule, but he built them to that point. His DNA, his ability, and his track record really fits what Nebraska is trying to do."
Deion Sanders, Colorado
Previous stop: Jackson State
Career head-coaching record: 27-6
Klatt on Sanders: "There has not been a more interesting change that I can remember in college football … maybe [Nick] Saban going to Alabama? But I think it even pales in comparison to this. Coach Prime, and what he's going to try to do at Colorado, is totally unprecedented. Colorado's level of ineptitude over the last few years is staggering when you actually look at the numbers. They were easily the worst team in the Power 5 a year ago. Their average margin in their games last year was a loss by 29 … that's staggering. 
"Enter Deion Sanders. From his own mouth in "Big Noon Conversations," he said he "loves it at Colorado" and he is a "need to be needed" type of guy. There is not a program that needed Deion Sanders more than the University of Colorado.
"It gets worse. Ten of their 11 losses were by at least 23 points. Think about that … They were terrible on both sides of the ball, bottom-five in offense and defense.
"We've never seen anything like this. They are going to have 68 new players. That's wild. Obviously, they cleaned house before spring, they cleaned house after spring, they drew the ire from a lot of people in college football. I've never seen a 1-11 team that everybody wants to comment on.
"Coach Prime and his rebuild at Colorado is unequivocally the most interesting thing in college football, in particular early in the season. And you know what? I think it might work. Their talent level has drastically increased … His son, Shedeur Sanders, at QB, Travis Hunter, who will probably play both ways as one of the best players in the country, Cormani McClain, one of the top defensive backs, a five-star, signs at the University of Colorado … all of those transfers … When you take a look at what they were able to do in terms of increasing their talent level, this is gonna be a drastically better team.
"If they get to four wins, I think it's a huge success. If they get to five, it's a huge success. If they get to six wins and go to a bowl game, it is Coach of the Year status for Coach Prime. I think they will be able to compete at a very high level early in the year before depth is an issue. That TCU game and that Nebraska game … I think Colorado wins one of those games.
"This is going to work, it's a matter of how long it takes. It's so fascinating."
FOLLOW
Follow your favorites to personalize your FOX Sports experience
---
COLLEGE FOOTBALL trending
---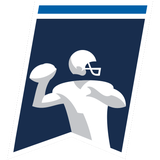 Get more from College Football Follow your favorites to get information about games, news and more
---