Every pitching addition isn't going to contend for a Cy Young Award the way Nathan Eovaldi is doing in Texas. Every trade won't be as mutually beneficial for both clubs as the one between Pablo López and Luis Arráez. 
But, at this point in the year, we have a much better idea of how the moves made this winter are panning out for their respective franchises. 
For this week's power rankings, we'll also look around the league at every team's best offseason addition. Based on production so far, it's often not the player you might expect. 
1) Tampa Bay Rays (42-19; last week 1) 
The Rays demonstrated their belief in Zach Eflin by signing the former Phillies right-hander to a three-year, $40 million deal. It was the largest guaranteed total they'd ever given to a free agent. He has responded with the best ERA (3.30), WHIP (1.00) and K/BB ratio (7.13) of his career. 
2) Texas Rangers (38-20; LW 2)
The Rangers signed the most coveted pitcher of the free-agent class. Then they signed the one who might win a Cy Young this year. With most of the attention on Jacob deGrom, it is Eovaldi who has emerged as the ace of the surging Rangers. He has a 2.24 ERA through 12 starts, two of which were complete games and one being a shutout. 
3) Houston Astros (35-24; LW 3) 
Neither the José Abreu (.537 OPS) nor the Rafael Montero (6.08 ERA) deals have panned out thus far. Considering the dearth of experienced options in the rotation, the best move might have been locking down Cristian Javier for five more years. Javier has a 2.39 ERA over his past nine starts. 
4) Baltimore Orioles (37-22; LW 4) 
The Orioles didn't spend in free agency the way many fans had hoped, but they did sign Kyle Gibson, who has helped anchor the Baltimore rotation. The Orioles could still stand to add more at the deadline to go for it in the treacherous American League East, but Gibson's contributions (7-3 with a 3.89 ERA through 12 starts) should not go overlooked. 
5) New York Yankees (36-25; LW 5) 
The Yankees extended a fellow named Aaron Judge. That seems good.
6) Los Angeles Dodgers (35-25; LW 6) 
The Dodgers essentially swapped designated hitters with the Red Sox, bringing in J.D. Martinez and making the difficult decision to let cornerstone Justin Turner go. The move has panned out: Martinez has the highest slugging percentage in the National League. 
7) Atlanta Braves (35-24; LW 7) 
Sean Murphy seemed like a perfect fit in Atlanta. He has been that and more. His .937 OPS leads all qualified major-league catchers. By FanGraphs' WAR, the only NL player worth more wins than Murphy this season is teammate Ronald Acuña Jr. 
8) Arizona Diamondbacks (35-25; LW 8) 
Lourdes Gurriel Jr. might not have been the headliner in the deal that brought top catching prospect Gabriel Moreno to Arizona in exchange for Daulton Varsho, but all Guerriel has done is hit. After lifting just five homers for Toronto last year, the left fielder already has nine this year in Arizona. His .909 OPS is higher than any player on Toronto's roster. 
9) Toronto Blue Jays (33-27; LW 13) 
Speaking of the Blue Jays, they still made some prudent moves on both sides of the ball. Kevin Kiermaier is enjoying a career year at the plate, while Chris Bassitt's success in the rotation has helped make up for Alek Manoah's early struggles. 
10) Milwaukee Brewers (32-27; LW 14) 
William Contreras isn't hitting the way he did last year in an All-Star season in Atlanta, but his .759 OPS is a vast improvement over what the Brewers were getting out of the position previously. 
11) Minnesota Twins (31-29; LW 17) 
The answer is probably still López — though, after what looked to be the win-win deal of the offseason, he has tailed off from his sensational start. But the versatile Willi Castro, who signed a minor-league deal this winter in Minnesota after playing last year in Detroit, also deserves a mention. He has a .759 OPS in 47 games. 
12) Miami Marlins (32-28; LW 15) 
No question here. The Marlins sent López to Minnesota in desperate need of a player who could get on base, and the reigning American League batting champion continues to do that at an extraordinary rate. Arráez leads the majors in batting average (.392) and on-base percentage (.445). 
13) Pittsburgh Pirates (31-27; LW 20) 
Connor Joe's winding major-league career has come full circle. Originally drafted by the Pirates in 2014, Joe spent time in six different organizations before Pittsburgh acquired him back from the Rockies. He has an .820 OPS in 50 games. 
14) Los Angeles Angels (31-30; LW 11) 
Carlos Estévez has solidified the back end of the Angels' bullpen. He's 14-for-14 in save chances with a 1.42 ERA and 32 strikeouts in 25.1 innings. 
15)  Boston Red Sox (30-29; LW 12) 
Some thought the Red Sox might have overpaid for Masataka Yoshida when they signed the NPB star outfielder for five years and $90 million. They're no longer saying that. The diminutive slugger is mashing in the majors, leading Boston hitters in every slash line category (.318/.396/.505). 
16) New York Mets (30-30; LW 16) 
While we're on the topic of former NPB standouts, Kodai Senga has been one of the bright spots after an offseason of extreme spending that hasn't gone according to plan for the Mets. Senga sports a 3.75 ERA through 11 starts. 
17) Seattle Mariners (29-30; LW 9) 
One of the biggest issues for the Mariners this year? They lost more than they added this offseason, and none of their biggest acquisitions have played well. Teoscar Hernández leads the majors in strikeouts. Kolten Wong is hitting .159. A.J. Pollock, Cooper Hummel and Tommy La Stella have all played below replacement level. Easton McGee made one awesome start … then needed Tommy John surgery. The answer here is probably in the bullpen with waiver claim Gabe Speier or trade acquisition Justin Topa. Not great! 
18) San Francisco Giants (29-30; LW 10) 
Though the Giants were unable to land the big fish in free agency, Michael Conforto looks like a terrific addition. After missing all of last season, he has returned with 11 homers through 50 games. Hopefully, his heel injury isn't too serious.
19) Cleveland Guardians (27-32; LW 22) 
Yikes. Mike Zunino's hitting .189, but that might still be the answer here. He is playing above replacement level, which Josh Bell thus far is not, while Andrés Giménez has a .674 OPS one year into his seven-year extension. 
20) San Diego Padres (27-32; LW 21) 
After all that spending, is it possible their best move was signing Michael Wacha? He was the NL Pitcher of the Month in May and has a 1.23 ERA over his past six starts. 
21) Philadelphia Phillies (27-32; LW 18)
Thus far, it's Matt Strahm, which is not the answer Phillies fans wanted to hear after inking Trea Turner to a $300 million deal. 
22) Chicago Cubs (26-32; LW 27)
There was a spending spree this offseason for the four premier shortstops in the free-agent class. The one performing the best so far is Dansby Swanson, who has combined an .804 OPS with his typically exceptional defense. 
23) Cincinnati Reds (26-33; LW 24) 
It's all about the young guys in Cincinnati, but 29-year-old Kevin Newman has also been a helpful piece around the infield. 
24) Detroit Tigers (26-31; LW 19) 
Zach McKinstry's had a busy past year, getting traded from the Dodgers to the Cubs and the Cubs to the Tigers, where he has settled in as a major-leaguer. The 28-year-old is hitting 30 percent above league average in a career year. 
25) Chicago White Sox (26-35; LW 28) 
Apart from Liam Hendriks' incredible comeback, there haven't been many positive stories when it comes to White Sox pitching this year. Keynan Middleton is an exception. Signed to a minor-league contract in January, he has the lowest ERA in the White Sox bullpen and hasn't allowed a run since the end of April. 
26) St. Louis Cardinals (25-35; LW 23) 
The Cardinals could not have anticipated Andrew Knizner having a higher OPS than Willson Contreras at this point in the year. But considering their lack of offseason moves, Contreras still has to be the answer here. It's hard to imagine the 2022 All-Star finishing the year hitting this far below league average. 
27) Colorado Rockies (26-35; LW 25) 
If the Rockies decide to finally do something this trade deadline, Brent Suter could be a helpful addition for a contender. A waiver claim from the Brewers this winter, Suter is 4-0 with a 1.77 ERA out of Colorado's bullpen this year. 
28) Washington Nationals (25-34; LW 26) 
Another player who could be helping another team soon, Jeimer Candelario is enjoying a terrific first season as Washington's third baseman. He's not only hitting 22 percent above league average but has also graded out among the better defensive third basemen in the game. 
29) Kansas City Royals (18-41; LW 29) 
Aroldis Chapman is averaging two ticks higher on his fastball than he did last year in New York, and his 37.5% strikeout rate is evidence. There's a lot of red on the Statcast page. 
30)  Oakland Athletics (12-49; LW 30) 
Though he has tailed off some, waiver claim Brent Rooker remains the best story of the season in Oakland. Take them where you find them.
Rowan Kavner covers the Dodgers and NL West for FOX Sports. He previously was the Dodgers' editor of digital and print publications. Follow him on Twitter at @RowanKavner.
---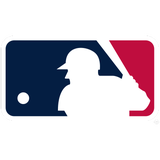 Get more from Major League Baseball Follow your favorites to get information about games, news and more
---