OK, so the Seattle Mariners aren't going away. In fact, they're only getting better. With this weekend's sweep of the Astros, Seattle has won 14 of its past 18 games and an astounding 10 of 11 on the road. You gotta reward that in the rankings.
We also have a new entrant in this week's poll (see below) while a perennial member has been booted: the Tampa Bay Rays.
Here's my latest top 10, with a few interesting factoids about each club.
1. Atlanta Braves (80-43; last week 1)
Could the Braves have the best offense in MLB history? There is no surefire way to know, but the numbers are certainly convincing. As for 2023, Atlanta scores the most runs per game (5.81) and slugs the most home runs (235), 41 more than the Dodgers. The Braves have been held to three runs or fewer just 30 times. 
2. Baltimore Orioles (77-47; LW 2)
As mentioned above, the Mariners have been riding high for the month of August, but two of their four losses came at the hands of the Orioles. They've continued to win in a variety of ways, but one thing is you don't want to fall behind them, and you are never safe ahead of them. The O's are tied for the most comeback wins in the majors (37), while also posting the second-fewest blown leads defeats (20).  
3. Los Angeles Dodgers (76-47; LW 3)
The only team that can lay claim to being hotter than the Mariners is the Dodgers, who have a pristine 17-2 mark in August. They've taken advantage of a home-heavy stretch on their schedule, cruising to a 12-1 mark at Dodger Stadium this month. The only question at this point is, have they peaked too early with this potent run?
4. Texas Rangers (72-52 LW 4)
After winning eight in a row to start August, the Rangers have now lost four in a row, with three coming at the hands of the suddenly surging Brewers. Pitching was the key in both stretches. Texas compiled a league-leading 2.25 ERA during its win streak, but that figure rose to 5.75 ERA over the four losses.
5. Seattle Mariners (69-55; LW 10)
Welcome to the best team in the American League since the calendar turned to August. Julio Rodríguez has dominated the month by himself and set records in the process. His double Sunday gives him 21 in his past six games to pace Seattle's soaring offense.
6. Houston Astros (70-55; LW 5)
As the Astros found out, there wasn't a worse time to host the Mariners. Houston has suddenly lost five of seven and hasn't been particularly competitive in defeat. It's scored just nine runs in the five losses and allowed 26 runs.
7. Milwaukee Brewers (68-57; LW NR)
If the Brewers aren't hot, they're very warm. They've won seven of their past 10 games, with all three losses coming to the Dodgers. What's interesting about Milwaukee, it's 25-11 in one-run games and 43-46 otherwise. You don't always know where the offense will come from, but Christian Yelich having a comeback season has been a great story.
8. Philadelphia Phillies (67-57; LW 9)
The Phillies have been pitching much better of late. Since Aug. 9th, they're allowing just 3.56 runs per game, the fourth-best mark in the majors. It doesn't hurt that the bats are also heating up. The Phils are averaging 6.22 runs over the past two weeks.
9. Toronto Blue Jays  (69-56; LW 6)
The Blue Jays were able to take two out of three against the slumping Cincinnati Reds this weekend but have won just five of their past 11 games. They open this week at Baltimore before playing 15 straight against teams below .500. It'll be a prime opportunity to make up some ground. 
10.  Chicago Cubs (64-59; LW 7)
Despite a subpar week, the Cubs have lost just one series since July 17th and find themselves in the thick of the playoff race. Their next seven games are all against losing teams, but they're also away from the friendly confines of Wrigley Field. Chicago is 29-29 on the road this season. 
Out: Tampa Bay Rays (8)
Ben Verlander is an MLB Analyst for FOX Sports and the host of the "Flippin' Bats" podcast. Born and raised in Richmond, Virginia, Verlander was an All-American at Old Dominion University before he joined his brother, Justin, in Detroit as a 14th-round pick of the Tigers in 2013. He spent five years in the Tigers organization. Follow him on Twitter @BenVerlander.
---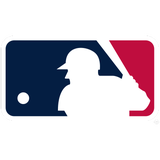 Get more from Major League Baseball Follow your favorites to get information about games, news and more
---