BRISBANE, Australia — Not that Sam Kerr is hanging up her boots anytime soon — she's 29 years old and widely considered to be the best striker in the world. But Australia already knows it has a bright future in 20-year-old phenom Mary Fowler.
Perhaps you've noticed the rising star during the Matildas' historic run to the World Cup semifinal, where it will face England in Sydney on Wednesday (coverage begins at 5 a.m. ET with kickoff at 6 a.m. ET on FOX and the FOX Sports app). Fowler is the sprightly striker who wears her hair in a bubble braid and signature black gloves on her hands — which she says, by the way, is for no other reason than she gets fidgety. She also had what seemed like at least 100 shots on goal that were blocked by France's stout defense before the quarterfinal was decided by a penalty shootout.
The most dangerous of those scoring opportunities came in the 41st minute when she found herself in front of a wide-open net, but her shot was deflected by French defender Elisa De Almeida's left thigh.
"I don't know," Fowler said with a slight chuckle in response to a reporter complimenting her on an "exceptional" game. "I would love to watch it back and see what the hell I was doing."
France's Elisa De Almeida saves the day after blocking a shot attempt on goal | 2023 FIFA Women's World Cup
Fowler took out not being able to finish those chances on her penalty kick later. Called up to take the Matildas' fourth attempt, the Manchester City forward nailed her shot into the left corner so powerfully, you could hear her strike the ball with her laces. 
"The venom on her shot is so hard," teammate Ellie Carpenter said. "I couldn't believe her shots that weren't going in."
[Australia's historic World Cup run uniting a continent: 'So much more to give']
On a team that's doing everything it can to inspire the next generation of Australian soccer players, Fowler is sort of on double-duty. Her father was born in Ireland, her mom is from Papua New Guinea and she grew up in Cairns, a beach town in Northern Queensland. She's spoken proudly about her background, wanting to impact young footballers from all three countries, and has an especially strong connection to her lineage in Papua New Guinea.
Fowler told The Guardian earlier this year that she hopes to one day set up a football academy or school in her mother's home country. Before the France game, she posted photos of family and friends supporting her from thousands of miles away. 
Fowler is the youngest player on Australia's roster, which is nothing new for her. She made the team four years ago at the 2019 World Cup at 16 years of age. She didn't play much then, but broke out two years later during the 2021 Tokyo Olympics when she scored a heroic goal in extra time of the quarterfinal to beat Great Britain. Now basically a national team veteran, she's been called on in a big way this summer. 
That's partly because of the calf injury that held Kerr out of the entire group stage, most of the round of 16 win, and the first half against France. Fowler has taken ownership of the attack and been relentless in the process. She's poised on the pitch. Everything goes through her. Australia coach Tony Gustavsson has called her his best "linking" player and she has a knack for creating opportunities not just for herself, but her teammates.
[Can Sam Kerr play full semifinal for Australia? 'That's like the million-dollar question']
For example: Fowler has scored two goals in this tournament so far (including the PK), but one of the most beautiful plays she's made was the assist on Caitlin Foord's goal against Denmark. Fowler threaded a perfect pass that beat five defenders in the box and reached Foord, who took one touch before smashing the ball into the back of the net.
"She's like one of the most amazing players in our team," Kerr said. "She's 20 years old and has a head on her like she's 30 and been around the game for 100 years."
"She plays beyond her years in terms of maturity," Gustavsson added. "She understands the defending role and she can spin on a dime with her technique. Her technical skills are just one of a kind. She could have a couple of goals, I think, next game."
As Australians get hooked on Matildas madness during this World Cup, they can watch Fowler and know their team is in good hands.
[Magical Australia keeps finding ways to avoid any World Cup's darkest day]
"Mary has a bright future," Gustavsson said, "but also I think we need to be very careful on putting too much pressure on her now. She's a young player. She should just play freely and do her thing."
Australia hopes she'll do just that in this week's highly-anticipated semifinal against England.
Laken Litman covers college football, college basketball and soccer for FOX Sports. She previously wrote for Sports Illustrated, USA Today and The Indianapolis Star. She is the author of "Strong Like a Woman," published in spring 2022 to mark the 50th anniversary of Title IX. Follow her on Twitter at @LakenLitman.
FOLLOW
Follow your favorites to personalize your FOX Sports experience
---
FIFA WORLD CUP WOMEN trending
---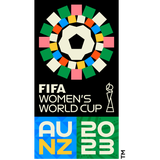 Get more from FIFA Women's World Cup Follow your favorites to get information about games, news and more
---