If you turned on last Friday's Marlins game and knew nothing about Miami's starting pitcher, your first question would manifest in a hurry: who the heck is this 6-foot-8 guy throwing 99 mph?!
Eury Perez undeniably passes the eye test. But his debut was exceptional beyond just the pitches he was unleashing towards home plate.
In his MLB debut last week against Cincinnati, the game's top pitching prospect struck out seven across 4.2 innings of work. His heater headlined a four-pitch mix that also included a curveball, change-up and a wicked slider. 
The raw velocity of the four-seamer was impressive on its own, averaging 97.4 MPH and maxing out at 99.1. But it was the spin rate that really jumped off the Baseball Savant page when the dust settled on his outing: his 41 fastballs averaged 2,621 RPM, the highest of any starting pitcher this season (just a tick above fellow rookie sensation Bryce Miller) and fourth in MLB behind relievers Ryan Helsley, Emmanuel Clase, and David Robertson. These ridiculous rates only amplify a high-velo pitch that Perez has precocious command over. His first career strikeout was a perfect example:
It was oddly fitting that Perez debuted wearing the throwback teals that Miami has been rocking during Friday home games considering what those threads evoke fond memories of: the Marlins team that won it all in 2003 — roughly six months after Perez was born.
Just a month after Cardinals slugger Jordan Walker became the first player born in 2002 to reach the Majors, Perez — born April 15, 2003 — followed suit as the first 2003 baby to make their MLB debut. This isn't just a fun fact to toss out on a broadcast; history tells us that if you are the first player born in a year to reach the big leagues, chances are you're going to be a star. 
But what makes Perez's case particularly remarkable is to debut this young as a starting pitcher. At 20 years and 27 days old, he became the second-youngest Dominican-born pitcher to start an MLB game, older than only Jose Rijo, who debuted for the Yankees in 1984 as a 19-year-old before later becoming an ace with the Reds. He is also the fourth-youngest pitcher to make an MLB start this century. Julio Urias — the first player born in 1996 to appear in MLB — was 19 years, 289 days old when he debuted for the Dodgers in 2016. 
Thirteen years earlier, Edwin Jackson made his MLB debut for the Dodgers on his 20th birthday in 2003. And then there's King Felix Hernandez, who was just 19 years, 118 days old when he stepped on an MLB mound for the first time for Seattle in 2005.
Urias made 63 starts in the minors before making his MLB debut. Hernandez and Jackson each made 48. Perez only needed 44 before getting the call — and zero at the Triple-A level.
Perez is now not only the youngest player in the Majors, he's comfortably younger than most of the best college pitchers in this year's upcoming Draft, including LSU right-hander and historically excellent pitching prospect Paul Skenes (DOB: 5/29/02).
Beyond simply his age, another way to better appreciate Pérez's sensationally speedy journey to the big leagues is to compare it to the trajectory of his new teammate and mentor, defending NL Cy Young winner Sandy Alcantara.
Both Alcantara and Perez signed as projectable but raw right-handers out of the Dominican Republic. Alcantara received a $125K signing bonus from St. Louis in 2013 as a 6-foot-4, 170-pound 17-year-old who threw awfully hard but didn't have much feel for command or any of his secondary pitches. As he grew into his frame, with increased physicality — he now checks in at 6-foot-5, 200 lbs — came more fluidity and an improved deeper arsenal. 
It didn't take long for Alcantara to establish himself as one of the game's most exciting pitching prospects. But at the age Perez is now, Alcantara had just finished up his first stateside season in the Gulf Coast League in 2015. He spent all of 2016 in A-ball before debuting out of the bullpen for the Cardinals just before his 22nd birthday on September 3, 2017. 
It's not like Alcantara's development into one of the best pitchers on Earth took ages. He made his first All-Star Game two years later and won the NL Cy Young as a 26-year-old. Yet compared to Perez, he was taking his sweet 'ol time. 
Perez checked in at 6-foot-4 and 155 lbs when the Marlins gave him a $200K signing bonus in 2019 as a 16-year-old. While his first pro season in 2020 was wiped out by the pandemic, Perez experienced a shocking growth spurt that shot him up to 6-foot-8 (Perez is now one of just four active starting pitchers 6-foot-8 or taller, joining Bailey Ober, Tyler Wells and Tyler Glasnow). By the time he arrived at the Marlins' instructional league in late 2020, word quickly began to spread throughout the industry that the Marlins may have struck gold — before he had even thrown a pitch in a pro game. 
Having packed on some weight to help support his newly lengthy limbs but maintained the graceful delivery he demonstrated as an amateur, Perez burst onto the national prospect scene in 2021 with a season for the ages. At the age of a high-school senior, Perez carved A-ball to a ridiculous degree, striking out 108 batters across 78 innings with a 1.96 ERA and a 0.885 WHIP across two levels of A-Ball. The legend of Eury Perez was born. Two years later, he's a big leaguer, still showing off a level of athletic fluidity and finesse that shouldn't be possible for a player his size with such little experience. 
He may not have his first legal drink in Miami until after Opening Day next season, but Perez already looks like he belongs. Every outing should be appointment viewing, starting with his next one Thursday afternoon against the Nationals.  
The biggest obstacle to a bright future for Perez has little to do with his ability, but rather the inherent risk of his profession as a pitcher. The fact that he's already made it to this point with little to no developmental or injury-related hiccups along the way is an achievement in and of itself. The only thing stopping him is the undeniable history of hard-throwing youngsters struggling to stay on the mound for 30+ starts year in and year out. Just as we should and would with any exciting young arm, we'll just keep knocking on wood every start out and hope for the best. It's no fault of Perez's whatsoever, rather just the nature of the beast, the cost of doing business when the business is throwing baseballs quite hard quite often. 
Talent and makeup-wise, though, you couldn't ask for much more. The stuff passes the eye test, but it's the command and composure for a pitcher his age that's downright stunning. The sky is the limit for Perez, and his height is only a small part of it. 
Jordan Shusterman is half of @CespedesBBQ and a baseball writer for FOX Sports. He has covered baseball for his entire adult life, most notably for MLB.com, DAZN and The Ringer. He's a Mariners fan living in the Eastern Time Zone, which means he loves a good 10 p.m. first pitch. You can follow him on Twitter @j_shusterman_.
---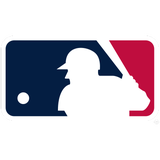 Get more from Major League Baseball Follow your favorites to get information about games, news and more
---