CINCINNATI — The 39-year-old franchise icon felt like he was 23 again. 
In the hours leading up to his first game of 2023 following a 10-month recovery process from rotator cuff surgery, Joey Votto could hardly contain his excitement to suit up in front of the Great American Ball Park crowd again. 
"I feel like I just got called up, if I'm most sincere," Votto said. "I feel like this is 2007 all over again. We'll see how I play, but I can't wait to compete." 
It was never obvious that this day would arrive in this fashion for either player or team. Votto's first rehab stint in April with Triple-A Louisville was a struggle, to say the least. He struck out 21 times in 38 at-bats across 10 games before returning to Cincinnati to continue his rehab efforts outside of game action. Meanwhile, the Reds were still finding their identity as a young team with aspirations of showing promise and progress more than a postseason nucleus. A four-game sweep suffered in Pittsburgh dropped their record to 7-15 on April 23. At that point, an optimistic outlook would've included a return to the field for Votto in any form, regardless of his performance or the team's record. In what could be his final season, the fans would at least want to give the Reds legend a proper send-off if he were to end his playing career after 2023. 
Slowly but surely, though, sparked in large part by the arrivals of rookie infielders Matt McLain and Elly De La Cruz, the Reds started to pile up victories, in turn taking advantage of a topsy-turvy NL Central. All the while, Votto remained around the team as much as possible throughout his ongoing rehab, eager to contribute to this suddenly hot squad on the field more than just his impact in the clubhouse. After another 12 games in Louisville, where the numbers were still poor but Votto felt markedly better than during his April stint, the Reds on Monday made the move: Votto was activated. 
Starting at first base and batting sixth — the lowest he had been penciled into the lineup since Aug. 20, 2008 — Votto's return came with added excitement beyond just his own achievement of getting back on the field. The surging Reds entered Monday's game versus the Rockies not just on an eight-game winning streak, but a half-game back of the Milwaukee Brewers for first-place in the division. 
Before the game, Votto recognized the heightened opportunity of joining a club that is playing meaningful baseball on a daily basis. He knows that even with his status and accomplishments, he'll need to earn the playing time back and perform to a standard in line with a team with postseason aspirations. If anything, it's only motivated him further throughout the rehab process. 
"Most importantly, I love that I'm joining a team that is doing so well that I have to be a value add. I have to be an add," Votto said. "It's the type of ball I want to play. I want to perform well, and it's what I expect to do as long as I'm in a uniform. Now I'm in a position where I only have the choice to play well, which is even more right up my alley."
And so, as the only player in the organization who knows what it feels like to be in first place with the Reds this deep into the summer — it was 2012, if you're wondering — Votto did his part to ensure his teammates would finally have that opportunity by the end of the night.
In his first at-bat against left-hander Austin Gomber, Votto lined the second pitch he saw to center field for a hard-luck lineout. Its 104.4 mph exit velocity hinted that Votto was already gearing up for further fireworks later on. 
Sure enough, Votto wasted no time in his second at-bat to lead off the fifth inning. He clobbered a fastball from Gomber into the right-field seats, bringing the crowd of over 20,344 to a rousing ovation and ultimately a well-deserved curtain call.
"It's Joey Votto," teammate Jonathan India stated plainly afterward. "What can you expect? He's a legend."
The home run heroics were cool and all, but the legend had more work to do. Down a run with the bases loaded in the bottom of the sixth, Votto arrived at the plate with the chance to give his team the lead. He watched one ball from reliever Jake Bird before roping another line-drive back up the middle for a two-run single. 
Along with the homer and lineout earlier, Votto recorded three batted balls with at least 102 mph exit velocity in his first game back — something he did in just one game last season. His go-ahead single at 108.7 mph would've been his third-hardest hit ball of 2022. Votto wasn't just back in a Reds uniform; he was back doing damage in a Reds uniform. 
The lead seized by Votto's single would ultimately hold for a 5-4 victory, the team's ninth in a row, and catapult the club to the top of the division standings. As great as it was to have Votto around the team throughout his rehab process, it's nothing like having him actually in the lineup while the club contends for a postseason bid. 
"He's felt and been a part of this the whole time, from the very first day of spring training," manager David Bell said before the game. "But now it feels the way it's supposed to. He's a player with our team and he's gonna make us better. It's as simple as that." 
The Reds' challenge moving forward will be to sustain this first-half success as the stakes continue to elevate. It feels like a distant memory because of last year's dismal finish, but the 2021 club was in a very similar spot to this one in mid-June. That team was 37-36 through 73 games but remained in the mix for a wild-card spot into early September. Votto was healthy and especially spectacular in the second half, but the Reds ultimately fell short of the postseason. 
This year's club will need to continue to weather an ongoing storm of injuries on the mound, the latest of which landed ace Hunter Greene on the injured list with right hip pain as the corresponding move for Votto's activation. The depth has already been severely tested, and as good as rookie lefty Andrew Abbott has looked thus far, he can start only every five days and probably won't have a 0.00 ERA forever.
Still, Votto's triumphant return was a loud reminder of how formidable the Reds could be on offense when everything is clicking. It took all of one game to remind the Great American Ball Park crowd what kind of hitter Votto alone is capable of being, but he's joining an energized group of young players who are already finding serious success at the MLB level. The best version of this offense — one with Joseph Daniel Votto in the middle of it — can support a pitching staff that might need significant run support at times. 
"This lineup got 10 times scarier," a grinning India asserted after Monday's victory. 
There's a long way to go, but the division is there for the taking. Perhaps, the Reds can ride this momentum all season and capture their first NL Central crown since that fantastic 2012 team. Whatever happens from here, Votto's return is already another exciting chapter in a surprisingly successful campaign for Cincinnati — and one that few will forget any time soon.
 "It couldn't have been written any better," catcher Tyler Stephenson said postgame. "And we're happy that he's back, that's for sure."
Jordan Shusterman is half of @CespedesBBQ and a baseball writer for FOX Sports. He has covered baseball for his entire adult life, most notably for MLB.com, DAZN and The Ringer. He's a Mariners fan living in the Eastern Time Zone, which means he loves a good 10 p.m. first pitch. You can follow him on Twitter @j_shusterman_.
---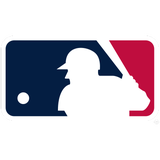 Get more from Major League Baseball Follow your favorites to get information about games, news and more
---