Sarina Wiegman didn't know much about the history of sporting hatred between England and Australia, and had to do some brushing up after she kept getting asked about it. 
"I've had a couple of questions about the rivalry, so it's going to be bigger than I thought it was," said the England head coach, before the Lionesses' hotly-anticipated Women's World Cup semifinal against the host nation in Sydney on Wednesday (coverage begins at 5 a.m. ET with kickoff at 6 a.m. ET on FOX and the FOX Sports app). "I really like the people here, but that doesn't mean there's no rivalry." 
Australia backup goalkeeper Lydia Williams tried to sell the tale that this is "just" another game. "I think obviously you see it in a lot of men's competition, especially in cricket and rugby," Williams told reporters. "But for us, we've had so many rivalries with other countries that we've played against." 
Maybe Williams was trying to defuse the tension. Either way, no one was buying her story. 
Australia has reacted to the entire tournament with enjoyment and exuberance, but nothing gets the competitive juices flowing in these parts like an epic duel with the old enemy. The second semifinal is all anyone is talking about and, by the way, when we say old, there's not even a shred of exaggeration. 
[Australia's historic World Cup run uniting a continent: 'So much more to give']
Sporting teams from these two countries have been duking it out since before Australia even became an officially recognized nation. The first-ever international cricket match, in 1877, was an England vs. Australia affair. 
To this day, the two foes play a men's cricket series against each other twice every four years for The Ashes, an antique urn which draws its symbolism from when the Sporting Times newspaper, in 1882, lamented its country's defeat to the Aussies by mocking up an obituary for the "death of English cricket," which was purportedly to be cremated and have its ashes sent Down Under. 
The Ashes, with a women's version added in recent times, are fierce and spicy and so intensely competitive that it can spill over beyond the field of play. Unsporting conduct from Australian player Alex Carey in the 2023 summer series that just ended might have been within the rules of the game but was well outside of cricket's centuries old unwritten etiquettes, and caused a huge uproar. 
It was not the first time. All the way back in the early 1930s, the infamous Bodyline series, in which English captain Douglas Jardine instructed his bowlers to aim directly at opposition batters despite causing several injuries, went so far as to create political tension between the nations' respective governments. 
This week's soccer showdown promised to be one of the most intense of the tournament, with Stadium Australia packed to its limits, virtually all of those present cheering on the Matildas with all their might. 
[Boomers move game as Australia reaches fever pitch for Matildas]
Several members of the Australia squad ply their club trade in England's Women's Super League, including Sam Kerr, whose deal with Chelsea makes her one of the highest-paid female players in the world. 
On pure strength of depth, England, the European champion, should be considered a strong favorite. But the crowd atmosphere should not be discounted, and nor, if fully fit, should the potential impact of Kerr, who would be by far the most accomplished player on the pitch if she starts. 
'You are a part of this win' – Australia HC Tony Gustavsson thanks fans after defeating France in PKs
Part of what makes the rivalry special is how much the countries like each other in virtually every other way. Thousands of English visitors to Australia each year are greeted with the warmest of welcomes. Traveling to England, spending a year, possibly working in a pub, has been an unwritten rite of passage for young Australians for generations. 
Australia is part of the British Commonwealth and King Charles remains the official head of state. There have been calls to make Australia a republic over the years, though none of them have gathered very much steam, mostly because the countries seem to appreciate each other quite a lot and benefit from mutual trading arrangements and, on occasion, military support. 
It is only in the sports realm that is gets nasty, sometimes really nasty. Rugby matches between the respective teams are often brutal in their physicality and defeat hurts even more. Australia has won the World Cup on English soil, beating England in the 1991 final; England returned the favor in 2003, courtesy of a dramatic winning drop-kicked goal in the final minute of extra-time. 
What happens in the cauldron of the World Cup will become part of the forever story, and losing will sting deeply for whomever suffers it.  
"I'll talk to my players and see what the rivalry is," Wiegman added. She'll see — and hear — for herself on Wednesday.
Martin Rogers is a columnist for FOX Sports and the author of the FOX Sports Insider newsletter. Follow him on Twitter @MRogersFOX and subscribe to the daily newsletter.
FOLLOW
Follow your favorites to personalize your FOX Sports experience
---
FIFA WORLD CUP WOMEN trending
---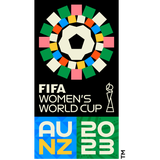 Get more from FIFA Women's World Cup Follow your favorites to get information about games, news and more
---