Shohei Ohtani was asked at last week's All-Star festivities in Seattle whether he is trying to break the American League home run record. Before Japanese interpreter Ippei Mizuhara even translated the question for him, Ohtani smirked. Though he relies on Mizuhara during English-language interviews, Ohtani didn't need his interpreter's help to understand what those words meant. 
He's heard the question before, and he'll hear it many, many more times in the months ahead. 
Nevertheless, Ohtani's playful grin morphed into a broad smile as he considered how to respond. The Japanese superstar is typically careful with his words and cautious of making bold statements. But, this time, he answered in the affirmative. Let there be no doubt about his intentions.
"Of course," Ohtani said, "I would like to break the record. But before all that I need to stay healthy, end the year healthy. That's the focus right now."
Ohtani's 35 home runs in 93 games put the two-way phenom on track to finish with exactly 60 home runs on the season, or just shy of Aaron Judge's 2022 single-season AL record of 62 homers. But there's reason to believe Ohtani will be able to crush 62 and even surpass Judge's record by the time the Angels' regular season concludes on Oct. 1 against the A's. Several reasons, actually.
To begin with, Ohtani's current home-run pace (roughly one homer every 2 1/2 games) is expected to pick up in the hotter months of July and August. Higher temperatures across the nation will allow balls to carry further, potentially representing the difference between a fly ball and a home run.
Already, Ohtani is in the 99th percentile in maximum exit velocity, routinely cracking the ball off his bat and obliterating it to the deepest parts of MLB ballparks. He is also responsible for the longest home run hit this year: 493 feet to right field on June 30 against the Diamondbacks. The scorching summer months will only accelerate his production.
"I don't think," Angels manager Phil Nevin said of Ohtani's 493-foot homer, "There's going to be a ball hit further than that one."
Ah, except maybe triple-digit temperatures can lead to Ohtani crushing a ball even farther. Home run distances hardly matter for the AL record, but he could use the heat to help improve his home run pace. As it stands, one home run every 2.5 games isn't enough to best Judge's 62 homers. Ohtani will need to crush long balls at a slightly faster clip to accomplish his goal of breaking the AL single-season record, which is certainly doable with the benefit of rising temperatures. 
And breaking the record seems even more possible when considering how red-hot Ohtani is at the plate right now. The 6-foot-4 slugger just does not miss any mistakes. His latest home run, and subsequent smooth-as-ever bat flip, off Yankees right-hander Michael King is the most recent example.
On Monday, King's 97 mph four-seam fastball missed the mark and fell right into Ohtani's wheelhouse, resulting in a game-tying two-run home run in the seventh inning for the Angels. That was just the second home run King has given up all year. Perhaps he could get away with that pitch against other hitters in the league; King was after all a key part of a Yankees relief corps that posted baseball's best first-half bullpen ERA (3.27) this year. But he can't get away with a mistake like that against Ohtani. He's simply one of the toughest hitters pitchers have to face right now. 
Last year at this time, that hitter was Judge. The Yankees slugger, currently on the injured list with a torn ligament in his toe, reached the 35-home run mark in his 92nd game in 2022. Ohtani needed 93 games to reach 35 homers, an astonishing mid-July mark that leads all MLB hitters. Even the overall numbers from their respective slugging seasons are eerily similar. 
The Angels staying in contention in the second half should only get the best out of The Unicorn. We already witnessed how this year's World Baseball Classic dramatically increased Ohtani's intensity level, culminating in the USA-Japan final and Mike Trout-Ohtani at-bat for the ages. Now, Los Angeles' most realistic path to the playoffs is through a wild card spot. 
The Angels are 5 1/2 games back with four teams to jump over. It would be quite the season for Arte Moreno's Angels if they can scratch and claw into the playoffs all while Ohtani chases Judge's record. Talk about a surefire way to get butts into the seats at Angel Stadium. 
And, just like Judge last year, Ohtani's uncertain future is just as much of a hot topic right now as his home run race. Ohtani and his incredible two-way ability are set to enter free agency this offseason. Yes, the Angels are in contention for now, but that can change quickly in the weeks before the Aug. 1 trade deadline.
If Los Angeles begins to collapse, Moreno may consider trading Ohtani now to ensure at least a prospect haul, whereas the Angels will get zilch if he walks away in free agency. So it's possible, if unlikely, that Ohtani will be traded to another team in the middle of his quest to break the AL record. 
Ohtani is no doubt running away with the AL MVP, which would be his second such career award after earning it in 2021. But so much is still unknown about the greatest baseball player of our lifetime, and that's only adding to the excitement and commotion surrounding Ohtani's sixth year in MLB. 
On July 8, FanDuel presented +1500 betting odds (effectively 15:1) for Shotime breaking the AL record. Strap in; we just might be watching history in back-to-back seasons.
Deesha Thosar is an MLB writer for FOX Sports. She previously covered the Mets as a beat reporter for the New York Daily News. The daughter of Indian immigrants, Deesha grew up on Long Island and now lives in Queens. Follow her on Twitter at @DeeshaThosar. 
FOLLOW
Follow your favorites to personalize your FOX Sports experience
---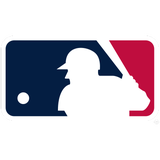 Get more from Major League Baseball Follow your favorites to get information about games, news and more
---