The architect of the greatest run in recent NBA history is stepping down.
Bob Myers, Golden State Warriors president of basketball operations and GM, acknowledged Tuesday what has been rumored in NBA circles for nearly a year: the grind of building four championship teams in an eight-year span has taken its toll on him.
"It's just time," Myers told ESPN ahead of a news conference scheduled for 4 p.m. ET Tuesday.
Considering where Myers set the bar, the challenge facing his successor is not likely to be any easier. He was named Executive of the Year twice in a three-year span (2015, 2017) and widely respected among his peers. While the team's vaunted backcourt of Steph Curry and Klay Thompson were already drafted before he took over as GM in the spring of 2012, one of his first moves was to add an integral part to their championship core — second-round pick and future Defensive Player of the Year Draymond Green.
A former player agent, Myers signed on as an assistant GM in 2011 under Larry Riley and a year later succeeded him. Lakers legend Jerry West arrived around the same time as a consultant and mentor.
It's little surprise Myers understood the rudiments of building something wildly successful from scratch — he personally did it at least twice before joining the franchise. He made UCLA's basketball team as a walk-on freshman, a year later was on scholarship when the Bruins won the 1995 NCAA championship and graduated as a part-time starter on an Elite Eight squad. He rose through the ranks as a player agent the same way, starting as an intern under Arn Tellem — now vice chairman of the Detroit Pistons — and eventually being named vice president of the firm. He was still in his late 30s when the Warriors hired him and he could often be found playing pick-up with various members of the coaching and support staffs after team practices. There's little doubt that gave him a special rapport with, and understanding of, both the players and operations personnel. He is credited with having quelled issues that arose in the locker room and other parts of the organization over the years with his willingness to both talk and listen to the aggrieved parties.
Granted, building the team's next nucleus has been a struggle and Myers' most recent draft record has been more misses than hits. He drafted center Damian Jones ahead of Ivica Zubac in the 2016 draft. Two years later he took shooting guard Jacob Evans, who only lasted two years in the league, over a host of others who are still in it, including Jalen Brunson, Bruce Brown and Gary Trent, Jr. And then there's 2021 No. 2 pick, James Wiseman, who was moved at this last trade deadline to the Pistons for five second-round picks. He has had more success finding veteran role players capable of fitting in around the Big Three, most notably Andrew Bogut, David West, Shaun Livingston, Andre Iguodala, Otto Porter Jr. and, more recently, Donte DiVincenzo.
Perhaps Myers' greatest accomplishment, though, was recovering from star forward Kevin Durant's decision to leave after four consecutive trips to the Finals and two championships. Rather than Durant signing with his chosen team, the Brooklyn Nets, Myers arranged a sign-and-trade that recouped guard D'Angelo Russell, who then became the principal piece in the deal that brought Andrew Wiggins to the Warriors, a crucial part of their 2022 championship team and a potential foundational piece going forward.
Despite capturing a fourth title in eight years last season, various sources from within the team and around the league have been hinting for months at Myers being worn down by the pressure from owner Joe Lacob to extend the team's title-contending window. Several rival GMs privately expressed their admiration for his ability to keep Lacob happy while thwarting his worst impulses, which included at one point included trading Thompson for Kevin Love.
By stepping down, Myers also avoids having to be responsible for breaking up the team's Big Three, which looms as a potential necessity to keep the team competitive. One league source suggested that might have weighed into his decision to step down. There have been reports that Lacob has offered several lucrative extensions that Myers has turned down and there were rumors in NBA circles at one point that Los Angeles Clippers owner Steve Ballmer planned to lure him away.
Myers has three young daughters and is expected to take at least a year off before considering another job. One league source also speculated that his popularity in the Bay Area might prompt him to run for political office.
"I see him taking a year off and letting the price [to hire him] keep rising," one NBA source said.
Ric Bucher is an NBA writer for FOX Sports. He previously wrote for Bleacher Report, ESPN The Magazine and The Washington Post and has written two books, "Rebound," on NBA forward Brian Grant's battle with young onset Parkinson's, and "Yao: A Life In Two Worlds." He also has a daily podcast, "On The Ball with Ric Bucher." Follow him on Twitter @RicBucher.
FOLLOW
Follow your favorites to personalize your FOX Sports experience
---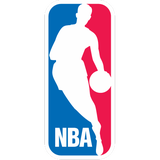 Get more from National Basketball Association Follow your favorites to get information about games, news and more
---