On Saturday, for the first time in his career, San Diego Padres pitcher Blake Snell faced the Tampa Bay Rays — the team he was drafted by, broke into the big leagues with and with which he won a Cy Young in 2018 and American League pennant in 2020.
Snell looked every bit the superstar that Tampa Bay fans remembered, allowing just two hits and three walks over six shutout innings while striking out 12 — including every member of the Rays starting lineup at least once — to power the Padres' 2-0 win.
Padres' Blake Snell strikes out 12 in six shutout innings against the Rays
The day after his dominant start, Snell joined Flippin' Bats hosts Ben Verlander and Alex Curry at Petco Park to talk about facing his old team and the connections he still has with the Rays, his off-day golfing habit that he thinks is helping him on the mound, his love of the MLB the Show video game, his time growing up as a Mariners fan in the Seattle area, how Fernando Tatis Jr. surprised him with the star's transition to right field and more.
Check out the full Q&A below!
This interview has been lightly edited for clarity and length.
Ben Verlander: Blake, thanks for joining us. Great start on Saturday, by the way. You shoved. This was your first start against your former organization, the place you won a Cy Young award. Are there more emotions running through you on a start like that?
Blake Snell: Yeah, I think I was more excited about pitching in front of the people that impacted my career and raised me and just taught me how to be a man and a ballplayer. Like, I think I'm more excited to pitch in front of those people than anything, but definitely before the game there were a lot of flashbacks running through my head. 
Alex Curry: We saw you out here all morning, holding court, talking to everyone on your former team. Obviously, as you mentioned, you were waiting until after you pitched against them. What was that like, being able to catch up with everybody?
Snell: I was able to get dinner with Kyle Snyder, the pitching coach, who is really just a special person to me. I talk to all the guys, even like [Shane] McClanahan and Taj Bradley, like, those were guys I met when they got drafted. And I was telling them, like, "Focus on certain things when you're in the minor leagues and find a way here," and now they're in the big leagues, so being able to talk to them and see how their journey went through the minors.
McClanahan, I mean, he's the man right now. It's exciting for me to see that as well as Taj, he's on his way to being the man too. So it's a lot of fun to see how much things have changed and how they haven't.
Verlander: I know you hadn't yet pitched against them. Had you guys played them since you came here?
Snell: No. This is the first time I've seen everyone. It's been a lot of phone calls, facetimes and text messages. So to see them and feel their presence was amazing. 
Curry: And what an epic first game against them for you. But really, this whole month has been great for you. What have you been working on that helped you get so locked in? 
Snell: Oh, I just think I got comfortable. I started playing more golf, that kind of helped. I was so locked in early on that I felt like I lost the fun part. And then once I started golfing and having more fun, then the pitching became like — it was fun to pitch and it was fun to kind of just get locked in.
Verlander: Playing more MLB the Show or has that always been —
Snell: That's been consistent. (laughs)
Verlander: We're gonna play soon. We've gotta play some co-op.
Snell: That would be amazing.
Verlander: The Show people are right down here in San Diego. I was talking to one of them — Colin — and he said I need to ask you about the process of you coming in and trying to make your Real 99 card (the custom player card that MLB players get in their MLB The Show accounts in order to play as and identify themselves) way, way better. He said he would actually rate it like a 140 (out of 100) in terms of character skill.
Snell: Yeah, I wanted to make a fake 99. So I wanted a knuckleball, a sinker, I wanted pitches that no one could hit. I'm trying to make myself feel good, ok? (laughs) 
Verlander: He said you needed to throw one in a game and you're like, fine. I'll throw a knuckle curve in the game. And then he said, you look at the box score the next day and you didn't throw it?
Snell: Yeah, I got scared. All talk. (laughter) One day I'll throw a knuckleball, and then I'll have it on my card.
Verlander: And then we'll use it on Co-Op to destroy people. (laughs) Blake, when you're pitching, in a moment when you're digging deep for something — you're at 100 pitches, you're in the seventh inning, runners on second and third, one of those moments — do you ever dig back and think about getting pulled out of [Game 6 of the 2020 World Series]? Do you ever think back on that moment when you got pulled from that game and the World Series, where you were shoving, as motivation?
Snell: Honestly, no. I don't think about it too much. I felt like so many people thought so much about it, that I just kind of went away from it and just kind of let people talk about it. I don't watch it, I don't think about it. 
Curry: Out of sight, out of mind.
Snell: Yeah, because I can't control that. I've just realized it is what it is and let's just move forward. I mean, it's a big deal because people still bring it up now all the time.
Verlander: I do. (laughs)
Snell: It's everywhere. I hear it all the time. Everywhere I go, at least one person will be like, "I wouldn't have pulled you out!" I'm like, "Aight."
Curry: It's just a moment that will follow you.
Snell: Yeah, I'm hoping I can create way better moments.
Curry: You could get one of those moments with this Padres team. There were such high expectations coming into the season with this lineup, kind of off to a rocky start but it seems like you guys have turned a corner. How have you seen this group really come together and turn things around?
Snell: I think we're not pressing as much as we were pressing early on to be as good as everyone wants us to be and as good as we want to be. I feel like once we kind of stopped doing that, and we just started having fun and getting to know each other more and becoming a team and a family. I think that's something we've been working on a lot more and we're starting to win and games are starting to be fun. 
We're getting there. It sucks that we're not, you know, 20 games above .500. Every team wants to be there. But we're definitely going to get there, and I think we're finally turning that corner. 
Verlander: I gotta ask about Fernando Tatis Jr. because the dude's a freaking stud. He's one of the most exciting players in the game of baseball. He was a shortstop, and this year, he's moved to right field, and he's been one of if not the best defensive right fielders in baseball. How much of a freak is that guy? It's insane that he was able to move out there and be as good as he is.
Snell: I didn't think he was gonna be that good, honestly. (laughs) I was like, there's gonna be like some sort of learning curve. Like, you're not just gonna go out there and be the best. In spring, I was watching him and I said, "Okay, he's gonna struggle a little bit." I kept saying that, and then I watched him like, "He's way too comfortable." 
When we went to New York, that's when it was like, "OK, this is a joke for him. It's too easy." He's, like, entertaining the crowd. The crowd's trying to get on him and he's, like, making it a game. They don't understand they're making him a better player by doing that. Then he hits a home run — Tatis is just, he's in his own box. He's that good. Just leave him alone. Don't talk to him. You're gonna make him better.
Curry: I like how fun's kind of the theme of everything. It's what you're doing to get better on the mound, what this team is doing to come together and turn things around, and as you mentioned, Tatis. That's, how you become a championship team.
Snell: We're doing a good job; hopefully we keep it going and the wins start coming more often. And once you start winning, everything's just better.
Curry: Let's go back to the beginning. You grew up around the game. At what point in your life did you know that baseball was it for you?
Snell: It's weird to say, but once I was like, nine years old, I felt like I had a shot to be a big leaguer. It's all I thought, it's all envisioned. I was like, "I don't know how good I'll be but I know I'll make it to the big leagues." I really want to make it.
Verlander: At nine.
Snell: Yeah, at nine. Early. I was a lefty, I was good, I understood the game. I watched baseball with my dad every day. I just didn't know why I wouldn't be a big leaguer.
Verlander: Were you a big Mariners fan growing up in Seattle? 
Snell: Huge.
Verlander: Who was your favorite player?
Snell: Ken Griffey Jr. was my favorite. I liked Jay Buhner. I liked so many of them. Dan Wilson, I liked him. There's a lot.
[Top 20 most-hyped draft prospects ever: Rankings across NFL, NBA, MLB, NHL, WNBA]
Verlander: What was it like in your first start pitching against the Mariners?
Snell: The first time I faced them, my grandpa wasn't doing well and I knew he was gonna pass away. I thought he was gonna be able to make the game and that'd be his first time watching me as a big leaguer. I was pretty excited about that. He ended up not making it because of his health, but that was probably one of my better games in my career. I struck out the first seven. I had 12 strikeouts in six innings, no runs.
Verlander: Similar to yesterday.
Snell: Yeah, very similar. But yeah, pitching at home was unbelievable. In front of all my friends and family that never got to see me because I was in Florida at the time, like, it was unbelievable. Any time I pitch in Seattle is, like, the best.
Verlander: All right, I've got some more questions for you, Padres-related. The big four in the lineup — Juan Soto, Tatis, Manny Machado, Xander Bogaerts — who's the best athlete of the four?
Snell: Tatis. Has to be. Like he can do everything. His build, he's like six-foot-four. He does all these crazy slides. Manny's gotta be up there as well.
Verlander: Who's got the most pop?
Snell: Probably… (pauses) I don't know. Soto. He won the home run derby.
Verlander: How much pop do you have? I know you obviously don't get to hit anymore, but —
Snell: No pop. None.
Verlander: Did you have any hits?
Snell: Yeah, four. I stopped at four, that's what I tell people. (laughs)
Verlander: All singles?
Snell: All singles. No pop.
Verlander: Best MLB The Show player on the team?
Snell: Me. Not even close.
Verlander: You played in that tournament they did at the start of the pandemic, right? The players' tournament? 
Snell: Yeah, I won it. C'mon bro, I'm good.
Verlander: You won it? We're gonna be pretty good at this.
Snell: I play more now than I did when I was playing the MLB The Show tournament. That was on veteran [mode] though. It wasn't that fun.
Verlander: You used to stream all the time. Do you not stream as much anymore?
Snell: I only stream in the offseason now. Streaming during the season is too much.
Verlander: Why?
Snell: You have a good start, everyone's in there all excited. You have a bad start, you gotta listen to trolls. It's a waste of time, like, why did I even get on?
Verlander: Best golfer on the team?
Snell: Craig Stammen. He's a scratch golfer. 
Verlander: Have you gone golfing with him?
Snell: No. (laughs) I'm like a 12 handicap. I'll sit around shooting 90.
Verlander: Blake, keep killing it, my friend. Thanks for joining us.
---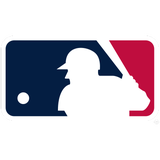 Get more from Major League Baseball Follow your favorites to get information about games, news and more
---