Bill Belichick's relationship with press conferences and giving straight answers is legendary in National Football League circles — he doesn't much enjoy either — and the Patriots head coach's ability to speak a lot while saying nothing is part of his whole deal.
Occasionally though — very, very occasionally — a reporter might find the ultimate Belichick unicorn, a topic the coach likes enough to not only answer but to expand and expound upon, thereby providing some rare insight into how he thinks and what makes him tick.
It happened one time in 2017, when he was asked about "pressure." It matters now because he is, by any reasonable assumption, heading into a season where there is as much pressure on his position as there's been in recent memory.
For purposes of reference, here's an abbreviated version of what he said, back in the late summer, six years ago.
"This is the National Football League and there is pressure every week," Belichick told reporters. "There is pressure this week. There is going to be pressure in October. There is going to be pressure in November. We're going to be under stress all year every week."
Assuming his feelings on the matter haven't changed much in the intervening time, we shouldn't expect Belichick to be fazed by the additional scrutiny he will be under, approaching his 49th year in an NFL role, with the Patriots having missed the postseason in two of the last three years and being without a playoff win since 2019.
Even so, this is an overwhelmingly rare spot in the career of one of the greatest coaches of all time. And whether Belichick is going to get flustered by the weight of it or not, there are some heavy realities piling up in New England.
Belichick found fresh ways to keep the Patriots on top during the Tom Brady era, winning 17 out of 19 division titles, reaching nine Super Bowls and winning six of them. This is a different task, though, because the Patriots are no longer the league's overpowering bullies. They're the underdogs, even in their own backyard.
The AFC East has its new heavyweight. The Buffalo Bills have been divisional champions the past three years and are hungry for the kind of deep postseason success that has so far eluded Josh Allen and company.
The New York Jets, you might have heard, picked up some guy named Aaron Rodgers over the summer, and, coupled with some strong supporting parts and an elite defense, are expected to be both good and interesting this year.
In Miami, there is also significant optimism surrounding the Dolphins, with Tua Tagovailoa's notable growth a reason for satisfaction, and an 8-3 start to last season providing a glimpse of what might be possible.
That makes three teams on a strong trajectory. Three quarterbacks who have the faith of their fan base.
New England, and QB Mac Jones, are perhaps the odd ones out, with serious question marks still hovering over Jones and legitimate queries about whether he is truly the right answer long-term following some second-year regression that produced 14 touchdowns and 11 interceptions.
Belichick was too savvy to give much away on Jones — those enlightening press conferences might come once every few years — and he was his usual cagey self when quizzed on the matter during his availability this week at organized team activities.
"We're all trying to prove ourselves," Belichick said. "It is the start of football season. We have all got a lot of work to do, things to learn, understand, improve on, work on. We're all doing the same thing. Going through the process, building blocks, building the foundation, working with our teammates and getting better day by day."
Just as much as the Beantown talk is about Jones, it is also about Belichick, now 71, and how long he might have left in the position.
Patience in the NFL isn't really a thing, and the rope is short even for a coach who has won as much as Belichick. Owner Robert Kraft essentially admitted as much in March, stating "you either execute and win or you don't."
Kraft was a little more circumspect last week, adding: "I think we have the most difficult division in the NFL. The best balance of teams. All the other three teams are good. So, we'll have our challenges, but I'm really hopeful about this team."
If a poor season meant Belichick were to leave the head coaching role he has occupied since 2000, it would almost certainly be handled sensitively, and accompanied by the offer of transition to an overseeing front office role.
For now, the Patriots need some positive vibes as they prepare to swim in a division of sharks. The defense is strong, the receiving corps isn't — which is why the visit of free agent DeAndre Hopkins last week generated excitement and speculation. Hopkins would be a powerful weapon for Jones to aim at, but he left without a deal. If the veteran receiver is seeking somewhere where he can be confident of a playoff run, the Patriots might have some work to do to show him that's feasible in New England.
This kind of stuff isn't normal for Belichick, after such a long stint at the top. For the first time in … ever, he's going into a season where his team is the favorite to finish at the bottom of its division. Where just making the playoffs is seen as a somewhat lofty goal, but also a concrete floor in terms of what is wanted by the ownership.
That's pressure. Something that is, as he pointed out those years ago, never far away. But, perhaps, especially sharp right now.
Martin Rogers is a columnist for FOX Sports and the author of the FOX Sports Insider newsletter. Follow him on Twitter @MRogersFOX and subscribe to the daily newsletter.
FOLLOW
Follow your favorites to personalize your FOX Sports experience
---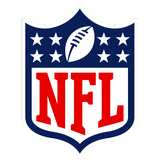 Get more from National Football League Follow your favorites to get information about games, news and more
---