Before the madness of the pennant race and October consumes our energies, let's check in on the upcoming free-agent class to see whether some of the more notable players have improved their financial leverage or likely lost big bucks before hitting the open market.
*Age listed for 2024 season
WHO'S UP?
Angels SP/DH Shohei Ohtani, age 29
The Shohei sweepstakes are just around the corner, my friends, and it will be madness. There were sky-high expectations heading into his walk year, and somehow, Ohtani has surpassed them. A lock for the AL MVP unless he gets space jammed or calls Rob Manfred a bad word, the two-way dynamo is having the best year of his career at the perfect time. Even as the Angels tailspin into oblivion around him, Ohtani remains fantastic. 
The base price is $500 million. Talk soon.
Cubs OF Cody Bellinger, 28
Once upon a time, Bellinger was a rising star, an NL MVP at 23 years old, an ascending Dodgers legend destined to smash 500 homers on his way to Cooperstown. Then he discombobulated his shoulder in the 2020 playoffs and his production fell off a cliff. The Dodgers non-tendered him before this season and the Cubs scooped him up as a buy-low bounce-back candidate.
But Bellinger did more than bounce back, he hopped on a nuclear trampoline and went zooming into space. The bleary-eyed 28-year-old has transformed himself as a hitter, trading power for contact. That evolution has led to a .935 OPS, and more remarkably, a .328 batting average, alongside Bellinger's typically above-average CF defense. 
Nobody has done more to raise their stock this season than Bellinger. On a mutual option for 2024, Bellinger is sure to decline and test free agency where he'll be one of the most fascinating players on the market. If his 2023 had been another dud, Bellinger would have surely begun the journeyman phase of his career. Instead, he's a lock to receive over $100 million this winter.
Padres SP Blake Snell, 31
The mercurial lefty is on pace to become the third pitcher in MLB history to lead his league in both ERA and walks, which is the most Blake Snell thing ever. The book on him is out: He has outstanding stuff, strikes out a ton of hitters, limits hard contact, doesn't work deep into games and walks the farm. It can be an infuriating to watch at times, but when Snell is on, as he has been for the past few months, it's dynamite.
After two mediocre seasons in San Diego, Snell has upped his value significantly in 2023, putting himself in the NL Cy Young mix while rejoining the upper echelon of elite left-handed starters. 
Big money cometh.
Blue Jays 3B Matt Chapman, 31
Chapman has cooled off since his sizzling April, but he's still easily one of the best bats in a thin class for position players. The defense at third is still magnificent, and even though he collects strikeouts like it's a hobby, Chapman walks enough and hits for enough power to make up for it. He's not having a jaw-dropping walk year by any means — everything is a tick above his career norms — but he's been consistent enough to warrant a big-money deal.
Padres C Gary Sánchez, 31
After a lackluster year in Minnesota, Sánchez looked destined for a half-decade of yo-yoing up and down from Triple-A. It's been a tumultuous year to say the least: He was horrendous in the minors with the Giants, got released, signed with the the Mets, got called up, stunk, bounced to the Padres on waivers, and then somehow put the puzzle back together.
El Gary has an .815 OPS in 57 games since joining San Diego in late May and has been a consistent presence behind the plate for most of Snell's run of dominance. It's unlikely teams feel confident enough to give Sánchez multiple years, but he's earned himself a big-league home for next year, which, given that he looked doomed to purgatory in mid-May, is a miracle.
Dodgers DH J.D. Martinez, 36
It would really help JD's bank account if he could magically turn back the clock and be 29 again, but rejuvenating his career in L.A. has been pretty good, too. Nobody is giving a soon-to-be 36-year-old more than a two-year deal, but Martinez has secured himself a comfy AAV with his stellar 2023 season (.868 OPS with 25 homers).
WHO'S HELD STEADY?
Dodgers SP Julio Urías, 27
Even though it's been an underwhelming platform year for the longtime Dodger, he'll still get a lengthy and lucrative deal. That's what happens when you hit free agency at 27. Yes, the surface-level numbers — 4.35 ERA, 99 1/3 innings, 9.0 K/9 — have been squarely average, but teams can pop open the hood and see the expected stats are much more encouraging. 
Urías certainly hasn't raised his stock this year, but the track record is so strong that some team (probably not the Dodgers) will pay good money to add him to their rotation.
Yankees OF Harrison Bader, 30
The $50 million question around Bader heading into the season was, is this guy just a league-average hitter with a great glove in center, or is he the offensive force he showed last October? The results are in and … it's the former. 
It's mid-August and Bader has a .700 OPS and just seven home runs. He's still a high-floor sign because not many players can rival his defense in the grass, but Bader looks like an 8-hole hitter on a good team.
Angels SP Lucas Giolito, 29
Even though the lanky right-hander has struggled since his deadline move to Anaheim, Giolito should still get a nice chunk of change this offseason. He's on pace for over 185 innings of league-average pitching — it's unsexy, yes, but a valuable commodity for any ballclub. And unlike some other mid-rotation guys, Giolito has shown to have a much higher ceiling in recent years.
WHO'S DOWN?
Yankees SP Luis Severino, 30
Grounding myself, leaning back, clearing my throat and screaming "yikes" at the top of my lungs. Then, wiping the tears from my eyes as I watch Severino get rocked one more time.
Look, y'all, the former Cy Young candidate has a 7.98 ERA in 15 appearances. It doesn't take an R&D department to know that's awful. A solid season could have earned Sevy $100 million. Now, he'll be lucky to get anything more than a one-year pillow contract. There's no quick fix here either, no "ONE EASY TRICK TO GET YOUR ACE BACK ON TRACK." It's a depressing fall from grace from a dude who snatched souls once upon a time.
Phillies SP Aaron Nola, 31
The longtime Phillie finished fourth in the Cy Young just last year and looked primed for a hefty nine-figure contract after 2023. Unfortunately for the financial security of Nola's great-great-great-great-grandchildren, the long-haired righty has fallen off this season (96 ERA+ compared to 124 last year). His two fastballs (sinker and four-seam) appear to be the major culprits of the relative decline, the velocity is relatively similar, but both pitches are getting hit much harder than in previous seasons.
Nola's track record is such that he's still likely to pass the $100 million dollar mark this winter, but the overall number is going to be notably lower than it would have been had he delivered another stellar season.
Mariners OF Teoscar Hernández, 31
Before a 5-for-5 showing Tuesday, Hernández's OPS was a tick below .700, a far cry from the middle-of-the-order force he'd been for the past few seasons. Still only 30 years old, the Mariners OF should secure a multiyear pact this winter, but another All-Star-level season could have catapulted him into Nick Castellanos money (five years, $100 million). That's unlikely now.
Jake Mintz, the louder half of @CespedesBBQ is a baseball writer for FOX Sports. He played college baseball, poorly at first, then very well, very briefly. Jake lives in New York City where he coaches Little League and rides his bike, sometimes at the same time. Follow him on Twitter at @Jake_Mintz.
---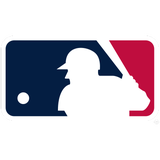 Get more from Major League Baseball Follow your favorites to get information about games, news and more
---