WNBA champion Natasha Cloud doubled down on her criticisms of the United States following the Supreme Court rulings on affirmative action and a case involving artist Lorie Smith.
Cloud created a stir on Friday when she wrote on Twitter that "Our country is trash in so many ways and instead of using our resources to make it better we continue to oppress Marginalized groups that we have targeted since the beginning of times" and that "Black/brown communities& LGBTQ+ man we are too powerful to still be attacking issues separate."
On Saturday, Cloud spoke out again taking aim at those critical of her for her comments. She said those critics needed to come at her with something better than "move to Russia or China."
CLICK HERE FOR MORE SPORTS COVERAGE ON FOXNEWS.COM
"I'm blessed to travel the world for my career. I've been in plenty of countries that I would have my human rights, healthcare, free/assisted schooling, don't have to fear mass shootings or white supremacists, don't have to be concerned about the highest maternal mortality rates," she wrote.
"Less police murders, no mass incarceration based on race, adequate minimum wage, rights to my body as a woman, I MEAN I CAN KEEP GOING.
"Cause these are things that America is capable of…and when I say trash this is what I'm referring to. We choose to allow politicians to line their pockets and spit false and hateful ideologies to pit us against each other. 
"America is a business."
The Washington Mystics guard came up with a hypothetical about whether White people would want to be Black people.
BRITTNEY GRINER CALLS AIRPORT HARASSMENT INCIDENT 'ROCK BOTTOM' FOR WNBA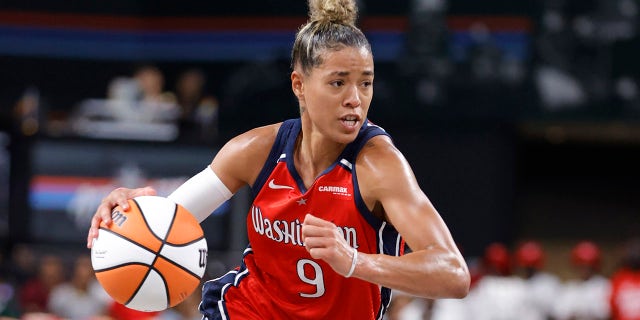 "If I asked y'all would you wanna be black in America or apart of the LGBTQ+ community during this time in history. Y'all mf lying if you say yes. Y'all see the disparities. And if you don't you're uninformed, ignorant, and or just racist," she wrote.
"It is plain and simple.
"Y'all tired of me saying your racist. IM TIRED OF YALL BEING RACIST. 
"You don't know me or my heart. But you still hate me immediately for the color of my skin, being gay, and being a woman. 
"This is how some of y'all were raised and trained to think. ITS WRONG."
Cloud then had a message for "my religion weaponizers." She added, "y'all the people that killed Jesus."
"Religion in this country is political, it's weaponized, it's hypocritical, it's disappointing. It's not love. Because God is love. In the purest form.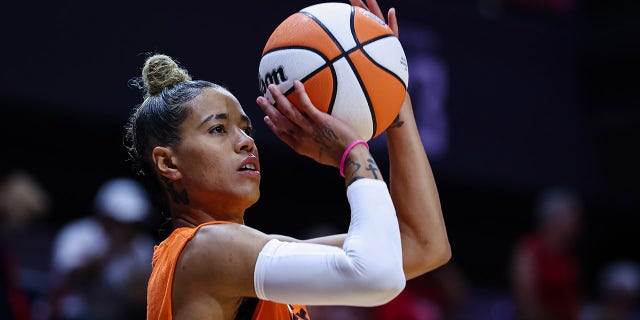 "Take a good hard look at how y'all live your life in a constant state of hate and judgement. Hypocrisy at its finest."
CLICK HERE TO GET THE FOX NEWS APP
On Thursday, the Supreme Court rejected the use of race as a factor in college admissions as a violation of the 14th Amendment's equal protection clause. On Friday, the High Court ruled in favor of Smith who sued the state of Colorado over its anti-discrimination law that prohibited businesses providing sales or other accommodations to the public from denying service based on a customer's sexual orientation.
Fox News' Joe Morgan contributed to this report.