Derrick Dillon showed off his incredible speed with a little bit of help from his Memphis Showboats teammates during their 22-0 win over the Pittsburgh Maulers on Saturday.
Maulers kicker Chris Blewitt set himself up for a 59-yard field-goal attempt right before halftime. A make would've cut the deficit to 10 points going into the third quarter. Blewitt was wide to the right and short, which allowed Dillon to catch the errant kick and get a chance at a return.
CLICK HERE FOR MORE SPORTS COVERAGE ON FOXNEWS.COM
Dillon somehow stayed in bounds when he caught the ball. He broke away from three would-be tacklers and returned the missed kick 109 yards for a Showboats touchdown.
The USFL said Dillon's return was an all-time professional football record as well as an all-time USFL record. The league said earlier this month that Clarence Verdin had the all-time record of 102 yards in the 1980s when he did it for the Houston Gamblers. Deon Cain of the Birmingham Stallions set a modern record on May 11.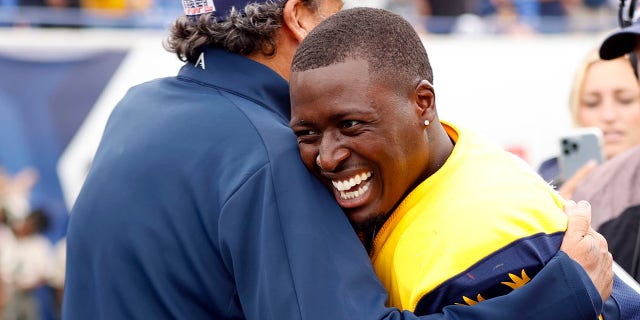 USFL VOWS TICKET AFFORDABILITY AHEAD OF 2023 SEASON: 'BEST VALUE IN PROFESSIONAL SPORTS'
Dillon also had three catches for 61 yards in the game. Vinny Papale had three catches for 40 yards and a touchdown.
Memphis moved to 3-3 with the victory and are on a three-game winning streak since starting the year 0-3. The Maulers fell to 2-4 on the season.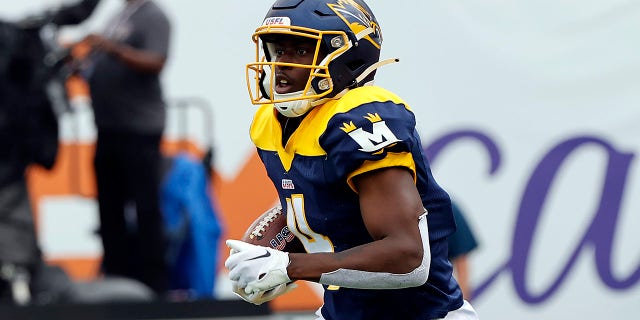 CLICK HERE TO GET THE FOX NEWS APP
It's the second week the USFL has been in record-making territory. Luis Aguilar made eight field goals for the Philadelphia Stars last week, tying a record set by Tennessee Titans' Rob Bironas.