Tom Brady is the greatest quarterback of all time, but his children are free to choose their own paths. 
The recently retired quarterback joined ESPN on Friday and discussed his 15-year-son, Jack, who plays quarterback at the youth football level. 
Brady said he hopes his son finds a career that makes him motivated to work hard, which does not necessarily have to be football. 
PATRIOTS TO WELCOME TOM BRADY BACK DURING 2023 SEASON
"I hope he finds the things in his life that allow him to get up every day to be internally motivated to work hard at something he loves to do," Brady said. "I don't think football . . . a lot of it, I wouldn't choose for him to do that, because there's too many crazy expectations that people would put on him. Most of them probably very unfair, actually. 
"So, whatever path he chooses in life – or my son Benny or my daughter Vivi – whatever they choose, I'm there to support them, just like my dad supported me. I was very lucky to find something that I loved to do."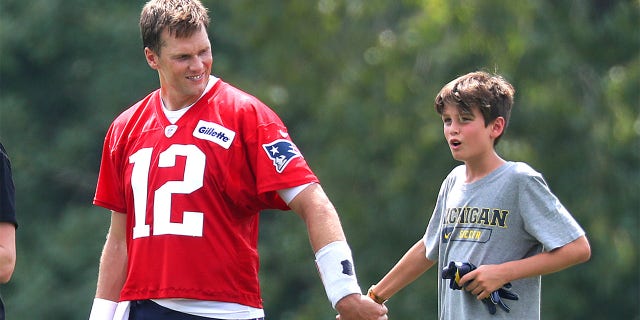 In a March interview with Vanity Fair, Brady's ex-wife Gisele Bundchen said Jack has a desire to follow in his father's footsteps by attending the University of Michigan. 
Brady shares Jack with actress Bridget Moynahan.
CLICK HERE FOR MORE SPORTS COVERAGE ON FOXNEWS.COM
"I think that's what we as parents should do," Brady continued. "We should support our children's dreams, whatever it may be, it doesn't need to be sports," Brady said. "It could be whatever. It could be performing arts, it could be music, it could be science, it could be law, it could be medicine. So, I think that's part of being a parent, is supporting your kids' dreams." 
Brady retired from football in February for the second time after 23 NFL seasons, winning seven Super Bowls as a member of the New England Patriots and the Tampa Bay Buccaneers.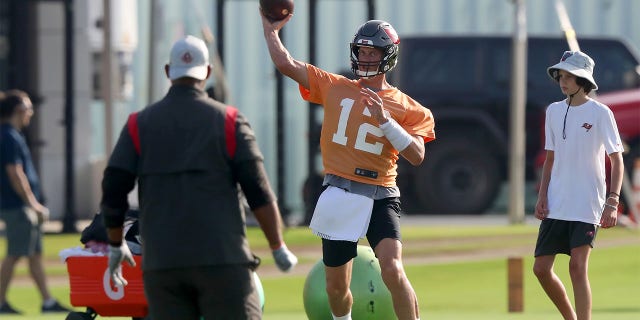 He finished his NFL career as the leader in passing yards (89,214), touchdown passes (649), regular season wins (251), and a host of other records.
CLICK HERE TO GET THE FOX NEWS APP
Brady reiterated this week that his football career has ended as speculation that he could potentially play for the Las Vegas Raiders next season amid a surge of concerns surrounding Jimmy Garoppolo has swirled. 
"I'm certain I'm not playing again," Brady said in an interview with "SI Now."
"I've tried to make that clear and I hate to continue to profess that because I've already told people that lots of times."
Fox News' Paulina Dedaj contributed to this report