Rumors that former NFL quarterback Tom Brady and SKIMS founder Kim Kardashian are dating began to heat up again this week after they were reportedly spotted being "super flirty" at a star-studded Fourth of July party in New York this week. 
But sources told Page Six on Friday that the former Tampa Bay Buccaneers star had been spotted talking to several women. 
Brady and Kardashian were in attendance at Fanatics CEO Michael Rubin's annual Independence Day bash in the Hamptons on Monday, along with several other celebrities and athletes, including Philadelphia 76ers star James Harden and Cincinnati Bengals quarterback Joe Burrow.
While dating rumors between the two seemingly flamed out after a source close to Kardashian told People magazine in May that the two "have friends and business partners in common but are not dating," a report from the Daily Mail this week reignited the speculation. 
BEN AFFLECK AND JENNIFER LOPEZ CATCH INDEPENDENCE DAY FIREWORKS WITH TOM BRADY IN THE HAMPTONS
A source told the outlet that the two "were super flirty with each other at Rubin's party and were seen during the day on the beach together and again dancing at night." 
But sources told Page Six that Brady and Kardashian "only talked briefly" and were not spotted dancing or flirting as previously reported.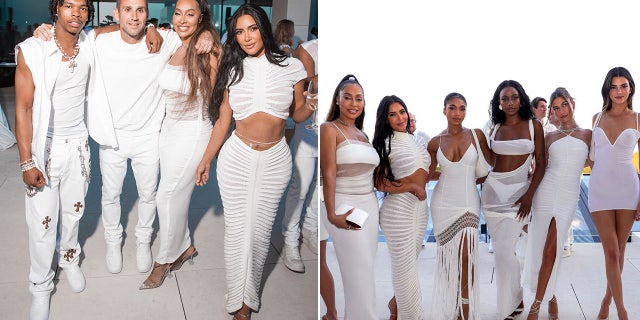 "He was talking to different women," a source told the outlet.
Reps for Brady declined to comment. Reps for Kardashian did not respond to Fox News Digital's request. 
CLICK HERE FOR MORE SPORTS COVERAGE ON FOXNEWS.COM
The seven-time Super Bowl champion first announced his retirement at the end of the 2021 season, but a little more than a month later, he reversed his decision. 
After a season filled with ups and downs both on and off the field, including his divorce from Brazilian supermodel Gisele Bündchen, Brady announced in February that he was "retiring for good" after 23 seasons in the NFL.
Brady has long dismissed rumors of any potential comeback, and in June he again made his stance clear.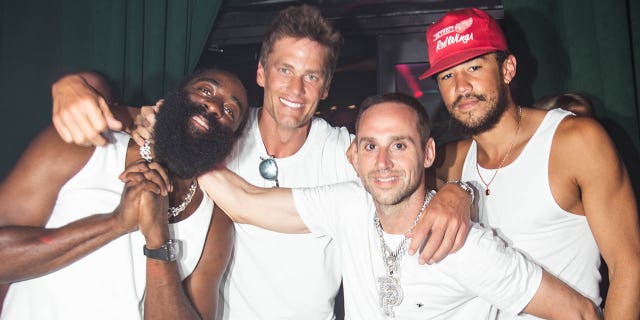 CLICK HERE TO GET THE FOX NEWS APP
"I'm certain I'm not playing again," he said during an interview with "SI Now" host Robin Lundberg. "I've tried to make that clear, and I hate to continue to profess that, because I've already told people that lots of times."
"I'm looking forward to my broadcasting job at Fox next year. I'm looking forward to the opportunity ahead with the [Las Vegas] Raiders, and we're in the process of that along with the other different things I'm a part of professionally and in my personal life – just spending as much time with my kids as I can and seeing them grow up and support the different things that they have going on, and that's a very important job, and I take them all pretty seriously."