Longtime MLB pitcher and beloved San Francisco Giants manager Roger Craig has died at 93, the team confirmed over the weekend.  
Craig, who began his career helping the Dodgers win the franchise's first World Series in 1955 and again in 1959, passed away on Sunday in San Diego following a short illness, a team spokesperson told The Associated Press. 
"We have lost a legendary member of our Giants family." Giants President and CEO Larry Baer said in a statement. 
LONGTIME MLB UMPIRE DON DENKINGER DEAD AT 86
"Roger was beloved by players, coaches, front office staff and fans. He was a father figure to many and his optimism and wisdom resulted in some of the most memorable seasons in our history."
Baer continued, "Our heartfelt condolences go out to his wife, Carolyn, his four children, Sherri Paschelke, Roger Craig Jr, Teresa Hanvey and Vikki Dancan, his seven grandchildren, his 14 great-grandchildren as well as his extended family and friends."
Craig spent 12 seasons in MLB playing for the Dodgers, the New York Mets and the St. Louis Cardinals with whom he won another championship after beating the New York Yankees in 1964. 
CLICK HERE FOR MORE SPORTS COVERAGE ON FOXNEWS.COM
He also pitched for the Cincinnati Reds and Philadelphia Phillies and finished his career 74-98 with a 3.83 ERA and 19 saves.
"The Los Angeles Dodgers are saddened to hear of the passing of former Dodger pitcher Roger Craig, who won two World Series championships and was the winning pitcher in Game 5 of the 1955 Fall Classic," the team said in a statement on Twitter. 
"Our thoughts are with the Craig family and his friends."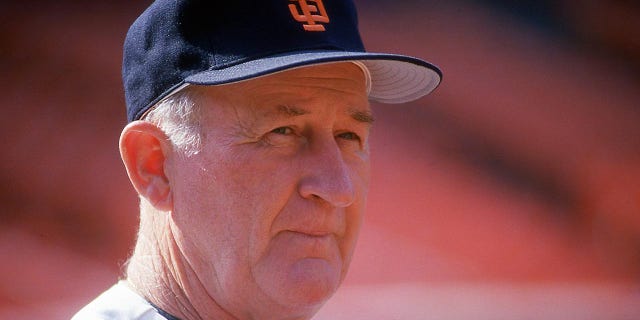 CLICK HERE TO GET THE FOX NEWS APP
Highly regarded throughout his career as a pitching guru, Craig served as a pitching coach for the San Diego Padres, Houston Astros and Detroit Tigers – the last of which would go on to win the 1984 World Series. 
Craig's first gig as manager came in 1978 with the Padres, but he was fired after just two seasons. He was then hired by the Giants in 1985 and managed them through 1992, winning NL West titles in 1987 and 1989.
The Associated Press contributed to this report.