The Dallas Cowboys continue to be one of the most popular teams in the NFL. 
This past season marked the first time since the mid-90s, that the Cowboys won 12 games in two consecutive years. But, once the team made it to the playoffs they did not experience any significant success. In the 2021 playoffs, Dallas lost in the wild-card round. In 2022, the team was defeated in the divisional round. 
In the 27 seasons since the Cowboys won the franchise's fifth Super Bowl, postseason success has been limited — to say the least.
CLICK HERE FOR MORE SPORTS COVERAGE ON FOXNEWS.COM
Dallas has advanced to the playoffs 12 times over the last 27 seasons, winning only 5 of those games. The team has failed to make it to the NFC Championship game since the Super Bowl 30 appearance.
NFL LEGEND TROY AIKMAN TAKES SHOT AT INAUTHENTIC BEER BRANDS USING AMERICAN FLAGS ON JULY 4TH HOLIDAY
Only two other NFL franchises, Washington and the Detroit Lions, have not advanced to the conference title game in that span.
Legendary Cowboys quarterback shared his thoughts on what might be holding back "Americas Team" in big games.
"They are really good, and they've got really good players," Aikman told the Fort Worth Star-Telegram. "The organization has done a fantastic job. I think the coaches have done a great job. The players. All of it. They have won a lot of games. The problem for them, and they don't need me to tell them this, they just have not played their best football when the games have mattered the most."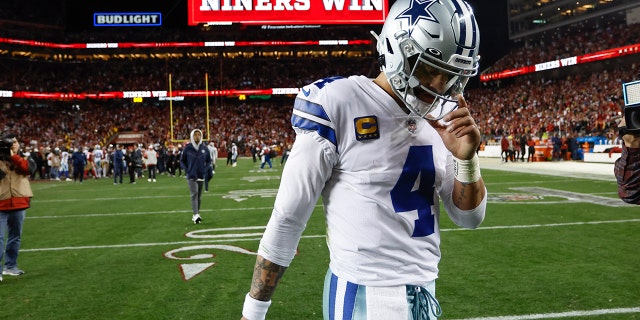 The Cowboys current starting quarterback, Dak Prescott, has an impressive 61-36 regular season record, but has only managed to win two playoff games. Prescott's postseason record currently sits at 2-4.
In January, the Cowboys traveled to Tampa Bay for a wild-card round game against Tom Brady and the Buccaneers. Prescott delivered a strong performance, throwing for 305 yards and four touchdowns to help lift his team to a win. But, the following week in the divisional round game against the 49ers, he only managed to throw for 206 yards and two interceptions.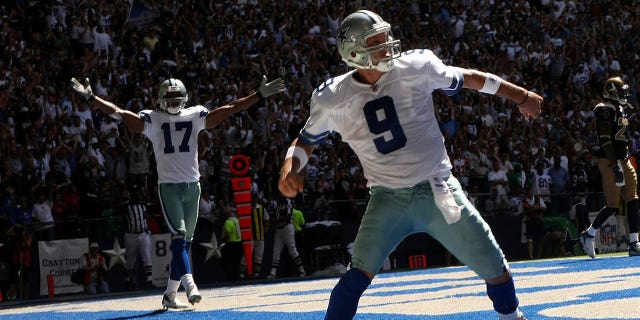 Aikman did admit that he does not have the solution to the Cowboys postseason issues.
"You say, 'How do you change that?' No one has the answer to that," Aikman said. "I don't have the answer to that. For our teams [in the '90s], the reason we succeeded and did what we were able to do, the reason teams all win Super Bowls, is they play their best football in the biggest games. That's the challenge for each and every one of those players."
But, the Hall of Fame quarterback and current broadcaster is hopeful that his former team will soon turn things around.
CLICK HERE TO GET THE FOX NEWS APP
"Hopefully this will be the year they get over the hump. I'm pulling for them," Aikman said. "I've said it many times: I'm a big fan of Dak, and I'd like to see him bring a world championship back to Dallas. It's been a long time."