NASCAR star Bubba Wallace appeared to take aim at those who were against the sport's diverse and inclusion efforts ahead of the Chicago street race last week.
Wallace on Thursday hosted Bubba's Block Party at the DuSable Black History Museum in Chicago to help drive awareness, access and engagement to the sport in the Black community. There were plenty of activities for NASCAR fans of all ages with Lupe Fiasco on the docket to perform.
CLICK HERE FOR MORE SPORTS COVERAGE ON FOXNEWS.COM
The 23XI race team member was asked about why he was pegged as one of the most unpopular drivers in the sport and pointed to some fans' unwillingness to change as NASCAR tries to be more welcoming to everyone.
"I've always said there's three types of people: the ones that will accept change, the ones that are on the fence about change and the ones that will never change," Wallace told reporters Thursday, via the Chicago Sun-Times. "You can never get to the minds of the people that will never change, so we don't really focus our energy on those people. We try to convince the ones that are on the fence about change. 'This is what can happen. Stick with us, and let's ride it out to the end.'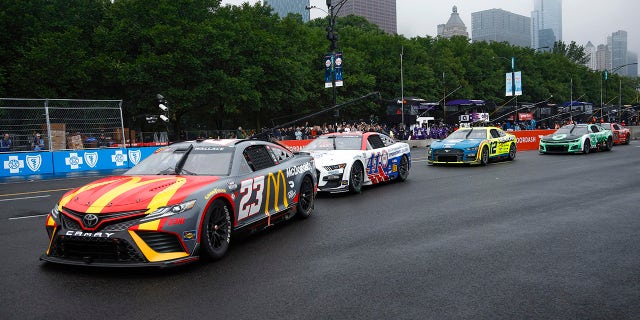 SHANE VAN GISBERGEN'S NASCAR MOVE COULD COME IN 2024, RECEIVES SUPPORT FROM SUPERCARS BOSS
"And the ones that are OK with living life on the edge and accepting change right away, let's do it.
"Unfortunately, a lot of people don't like changes that we're doing as a sport to tap into different demographics and make the sport more welcoming and inclusive, and that's on them. They have to live with that. For us, we continue to march forward."
On Sunday, Wallace was among the drivers affected by the poor weather. He finished 31st, as he and his colleagues saw Shane van Gisbergen pick up the win in his NASCAR debut.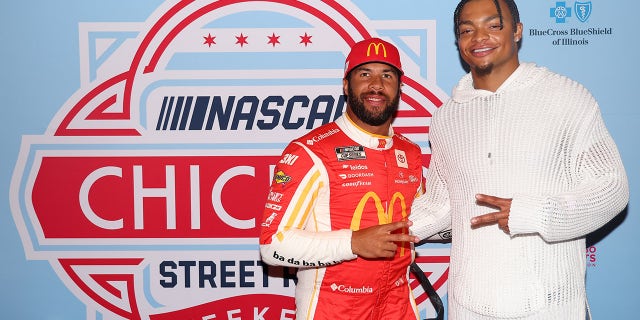 CLICK HERE TO GET THE FOX NEWS APP
As of now, Wallace would make the NASCAR Playoffs in the 15th spot. Drivers like Daniel Suarez, Michael McDowell, A.J. Allmendinger and Alex Bowman are right on his doorstep.