Lionel Messi has been a welcomed addition to Major League Soccer, with one exception: Orlando City coach Oscar Pareja.
Inter Miami celebrated a 3-1 victory over Orlando City on Wednesday in a Leagues Cup match in which Messi scored twice, making it his second consecutive multi-goal performance since joining the team and his third-straight scoring.
MLS CLUB PLACES BRUCE ARENA ON LEAVE OVER PROBE INTO 'ALLEGATIONS OF INSENSITIVE AND INAPPROPRIATE REMARKS'
Pareja, however, was less than impressed with the officiating and suggested that the international star received preferential treatment from referees, calling the whole thing a "circus."
"There was a double yellow card for Messi. I don't care that he was Messi," he said after the game via AFP. "That affects the game. The match should be fair and that was not the case on the field."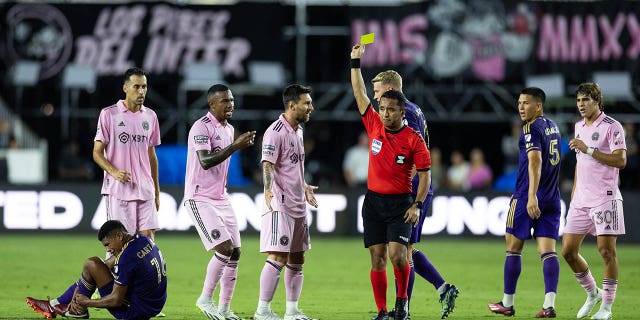 CLICK HERE FOR MORE SPORTS COVERAGE ON FOXNEWS.COM
Messi was given a yellow card in the 21st minute of the game after a hard foul, but after a similar foul later in the game, Pareja felt Messi should've been given another yellow card, which would have resulted in a red card and his exit from the game.
He also took issue with a penalty kick that was awarded to Miami when the game was tied 1-1 and with the officials for not reviewing the play.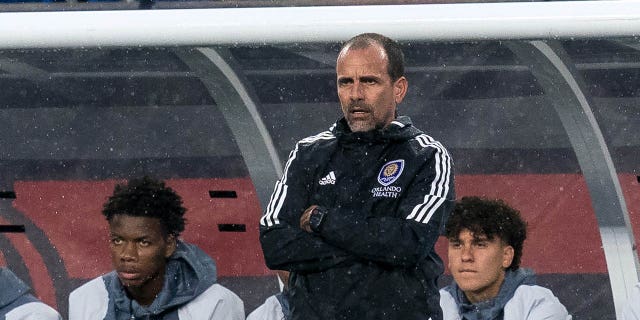 "We take our responsibility, OK, we lost, we are frustrated, but I have to say [this], you cannot hide this kind of situation," he continued.
CLICK HERE TO GET THE FOX NEWS APP
Messi scored seven minutes into the match and again at the 72-minute mark. The seven-time Ballon d'Or winner has now recorded five goals in three games since his highly anticipated MLS debut on July 21.
The Associated Press contributed to this report.