LeBron James will be 39 years old before the calendar hits 2024. He is already the NBA's all-time scoring leader, a 19 All-NBA First-Team selection, a four-time NBA MVP and a four-time NBA champion.
After the Los Angeles Lakers' Game 4 loss to the Denver Nuggets, James floated the possibility of retirement before the start of the 2023-24 season. James scored 40 points in 48 minutes and had 31 of those points in the first half. Still, the Lakers fell short 113-111.
"We'll see what happens going forward," James said. "I don't know. I don't know. I've got a lot to think about, to be honest. Just for me personally going forward with the game of basketball, I've got a lot to think about."
CLICK HERE FOR MORE SPORTS COVERAGE ON FOXNEWS.COM
James signed a two-year deal to return to Los Angles. He is owed $46.9 million next season and $50.6 million in 2024-25 should he decide to keep playing through his age-40 season.
With injuries hitting the superstar forward over the last two seasons, James talked about being available to be on the court.
"It's all about availability for me and keeping my mind sharp, and things of that nature," he said. ""Being present on the floor, being present in the locker room and bus rides and plane rides, things of that nature. It's challenging, for sure. It was a very challenging season for me, for our ballclub, and obviously we know whatever went on early on (in the Lakers' 2-10 start to the season). It was cool, a pretty cool ride."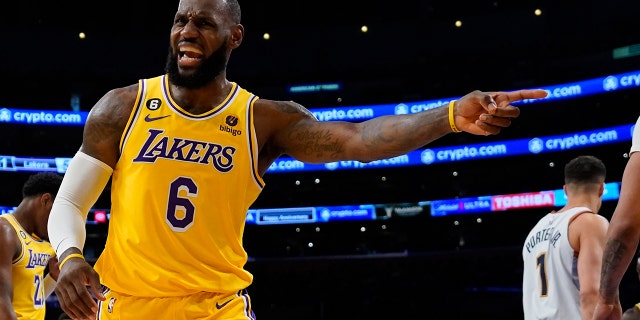 LEBRON JAMES SHOVES FOREARM INTO AARON GORDON'S THROAT IN ALTERCATION DURING LAKERS-NUGGETS GAME
James finished the regular season averaging 28.9 points, 8.3 rebounds and 6.8 assists per game. He has not played in more than 60 games since the 2019-20 season in which the league ended up going to a bubble format due to the coronavirus pandemic. It was his last championship.
"I guess I'll reflect on my career when I'm done, but I don't know," he said. "The only thing I concern myself with is being available to my teammates, and I don't like the fact that I didn't play as many games as I would have liked because of injury. That's the only thing I care about, is being available to my teammates."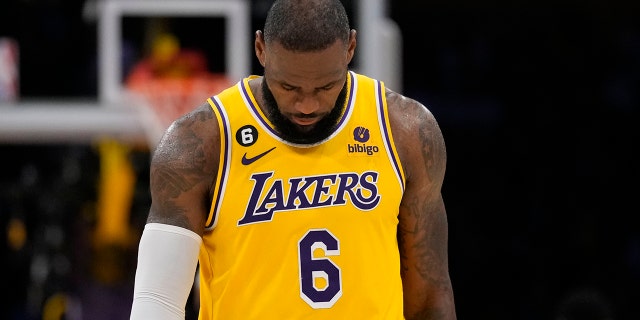 CLICK HERE TO GET THE FOX NEWS APP
James has made clear about wanting to play with his son when he enters the league. Bronny James will have at least another year before he turns pro.
The Associated Press contributed to this report.