A horse owned by Bob Baffert was euthanized at Pimlico Race Course, the site of the Preakness Stakes, hours before the second leg of the Triple Crown on Saturday.
Havnameltdown sustained a "non-operable left fore fetlock" injury at Pimlico, and doctors made the decision to put the horse down.
"The loss of Havnameltdown will be felt across the entire horse racing community, and everyone at Maryland Jockey Club and 1/ST Racing extends out heartfelt condolences to Havnameltdown's connections," 1/ST Racing, the owners of Pimlico Race Course.
CLICK HERE FOR MORE SPORTS COVERAGE ON FOXNEWS.COM
The horse's jockey, Luis Saez, was hospitalized following his fall off the horse – he is stable and conscious, the owners of Pimlico said.
Havnameltdown's death comes after seven horses died of multiple reasons in the days – and even hours – leading up to the Kentucky Derby.
One of the horses, Wild on Ice, was set to run in the May 6 Derby, while two other horses died at Churchill Downs hours before the race went off.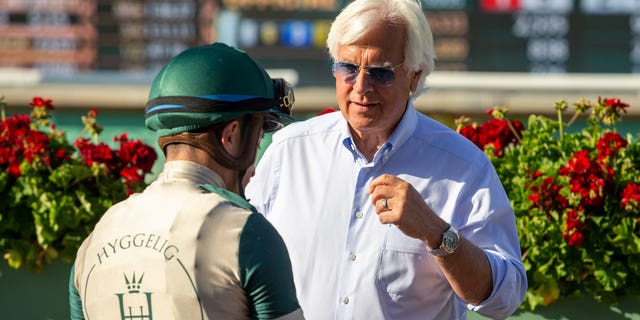 HISTORY OF THE TRIPLE CROWN SERIES: FASTEST PREAKNESS STAKES RACE TIMES FROM AMERICAN THOROUGHBRED HORSES
Baffert was suspended from Churchill Downs for two years following a positive drug test on the original winner of the 2021 Derby, Medina Spirit. The horse was disqualified from the race and died that December.
PETA sounded off on Churchill Downs on the day of the Derby, calling it a "killing field." On Saturday, they had similar sentiments about the Baltimore racetrack and Baffert.
"Pimlico should have followed Churchill Downs' example and barred Bob Baffert from the track," PETA said in a statement obtained by Fox News Digital. "Baffert has been implicated in drugging scandals, the deaths of seven horses who collapsed in California, and at least 75 horses in his care have died. The tragic death of Havnameltdown is the latest in a long line of fatalities. The racing industry must kick out the bad guys or it will have blood on its hands as well as blood on its tracks."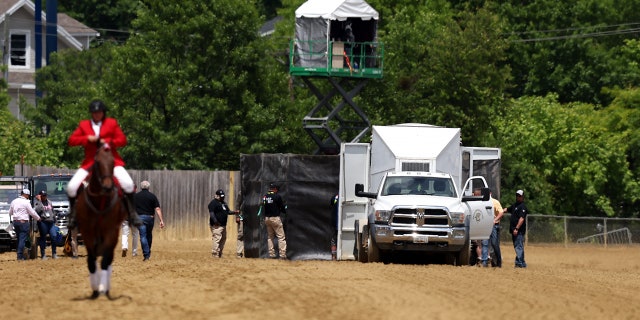 CLICK HERE TO GET THE FOX NEWS APP
Mage looks to continue his run for a Triple Crown later on Saturday.