It looked as if Frances Tiafoe just made an incredible recovery for a first set winner against Milos Raonic in the ATP Tour Masters 1000 in Canada on Monday night in the round of 64. 
But it quickly turned into a rule debacle that ended with the entire tennis arena booing chair umpire Fergus Murphy after the eventual call was made. 
A strong volley turned into Raonic placing a beautiful drop shot to Tiafoe's right side just over the net. However, the American used his speed to rush the net and hit the ball just back over the net past Raonic for the set winner. 
CLICK HERE FOR MORE SPORTS COVERAGE ON FOXNEWS.COM
Murphy, though initially called it Raonic's point, as Tiafoe touched the net after the hitting the ball, which cannot be done in a tennis match. 
Murphy, then, changed his mind, which didn't please Raonic. 
"This is complicated," Murphy, one of the most experienced umpires in tennis, said to Raonic and Tiafoe. 
TOP-RANKED TENNIS STAR IGA SWIATEK EXPLAINS WEARING TAPE OVER HER MOUTH DURING BIZARRE PRACTICE SESSION
Murphy went on to explain to both players that Murphy touched the part of the net that's considered a permanent fixture in a single's match; therefore, Tiafoe was technically allowed to run into it when he made his hit.  
" This section of the net doesn't count as a touch, so he wins the point," Murphy said to Raonic.
"The net is the net," Raonic fired back.
"No, Milos, only after the singles' post," Murphy responded.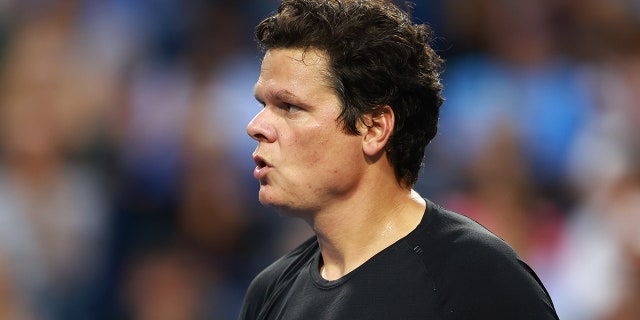 After a supervisor was called to give a second opinion on the matter, he sided with Murphy, reiterating to Raonic that Tiafoe was going to win the set in the best-of-three match. 
Raonic didn't like the call whatsoever, and as the Canadian headed back to his bench, his home crowd was booing tremendously. And though it wasn't seen on camera, it sounded as if Raonic let out his frustration on something around his bench, or his tennis racket. 
FORMER MEN'S TENNIS PRO CLAIMS TOP-RANKED IGA SWIATEK ISN'T 'GREAT' FOR WOMEN'S GAME OVER HAT STYLING
It was a wild scene, but in the end, Raonic left with the victory. He was the underdog in this match against the No. 9-ranked men's tennis player in the world. 
Raonic used the home crowd's energy to defeat Tiafoe — 6-7, 7-6, 6-3 — to move on in the tournament.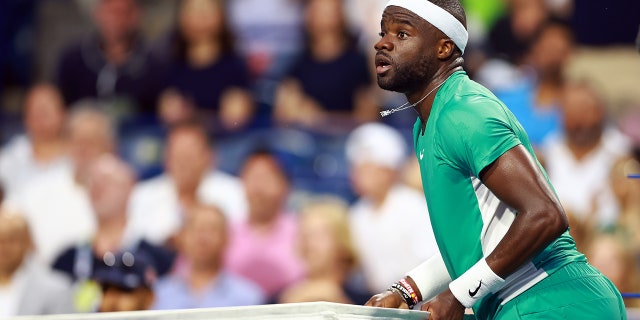 CLICK HERE TO GET THE FOX NEWS APP
Raonic, a former No. 3-ranked player in the world, returned to the ATP Tour in June.