North Carolina athletic director Bubba Cunningham gave his thoughts on Florida State's comments regarding their future position in the Atlantic Coast Conference. 
On Wednesday, Florida State President Richard McCullough said remaining in the ACC "under the current situation" would be difficult unless there were a "radical change to the revenue distribution."
Cunningham joined The Adam Gold Show Thursday on 99.9 The Fan in Raleigh, NC, and reacted to FSU'S recent comments. 
FORMER HAWKEYE AHRON ULIS AMONG NEW ATHLETES CHARGED IN IOWA-IOWA STATE GAMBLING SCANDAL
"If they want to leave, that's going to be their choice. But there's certain obligations that they do have," Cunningham said. "We have an exit fee, and we have a grant of rights. I believe that the ACC is a great league. It's been a great league for a long time. Their frustration about the money, everyone would like that have more money and everyone would like to win more."
"Quite frankly, I don't think it's good for our league for them (Florida State) to be out there barking like that," Cunningham continued. "I'd rather see them be a good member of the league, support the league, and if they have to make a decision, then so be it. Pay for the exit fee, wait for your grant of rights that you've given, and then in 2036 when those rights return to you, do whatever you want."
On Wednesday, McCullough stoked the fires of conference realignment at a board of trustees meeting. 
CLICK HERE FOR MORE SPORTS COVERAGE ON FOXNEWS.COM
"Our goal would be to continue to stay in the ACC, but staying in the ACC under the current situation is hard for us to figure out how we remain competitive unless there were a major change in the revenue distribution within the conference," McCullough said, per ESPN. "That has not happened. Those discussions are ongoing at all times.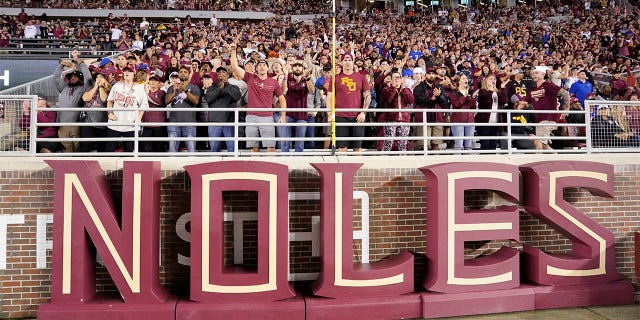 "FSU helps to drive value and will drive value for any partner, but we have spent a year trying to understand how we might fix the issue. There are no easy fixes to this challenge, but a group of us have spent literally a year. We've explored every possible option that you can imagine. The issue at hand is: What can we do to allow ourselves to be competitive in football and get what I think is the revenue we deserve?
"This continues to be a very difficult issue. There's a lot going on in the world of conference realignment. My current assessment of the situation, after very deep analysis, is I believe FSU will have to, at some point, consider very seriously leaving the ACC unless there were a radical change to the revenue distribution."
CLICK HERE TO GET THE FOX NEWS APP
The ACC has a TV deal with ESPN through the 2036 season and is expected to fall behind its SEC and Big Ten counterparts by around $30 million per year in TV revenue once Oklahoma and Texas make the move to the SEC in 2024 and when USC and UCLA jump to the Big Ten, according to The Associated Press.  
To leave the ACC early, a school would have to pay three times its annual revenue and figure out the grant in media rights with the conference to broadcast future games.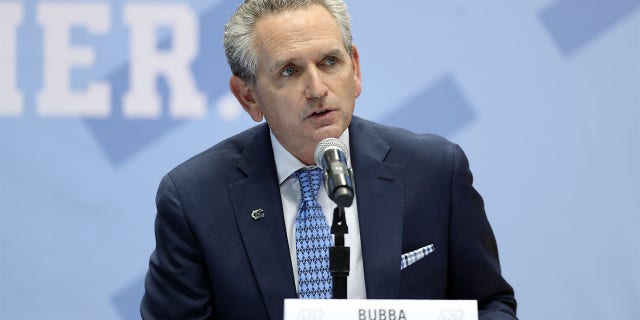 The landscape of college athletics is in the midst of potentially major changes as the Pac-12 conference attempts to hold on to its current members. 
Rumors continue to swirl around Arizona and Arizona State joining the Big 12 while the Big Ten is also reportedly interested in expansion, with Washington and Oregon being discussed, according to ESPN. 
"I think it's good for college athletics to have four, five or even six conferences nationally," Cunningham said Thursday. "I think the consolidation is not good long-term. I think that the number of opportunities we can offer, we need to stay strong and have as many opportunities for kids to play and get an education. Those things haven't changed for me."