Arizona Cardinals signal-caller Kyler Murray was the No. 1 overall draft pick in 2019, and has since been named to two Pro Bowls. But, the Cardinals have only had one winning season since Murray has taken over the starting quarterback duties.
Arizona is coming off a four-win season. Despite drafting Ohio State standout Paris Johnson in April and signing linebacker Kyzir White, and other key players during the early portion of free agency, the Cardinals are widely expected to once again be one of the worst teams in the NFL this upcoming season.
But, from Murray's point of view, his team is in a prime position to have a competitive 2023 campaign.
But, Murray will have to get healthy if he wants to contribute to any potential surprise season in Arizona.
He tore an ACL late last season and was sidelined for the final six games. He underwent reconstructive  surgery to repair the injury in January.
CARDINALS' KYLER MURRAY SHRUGS OFF LOW PLACEMENT IN QUARTERBACK RANKINGS: 'I LOVE IT'
ACL injuries typically require a minimum of eight months of recovery time, meaning Murray may not be ready to play in Week 1 this season. But, this week, he said his goal is to be ready by the season's opening week.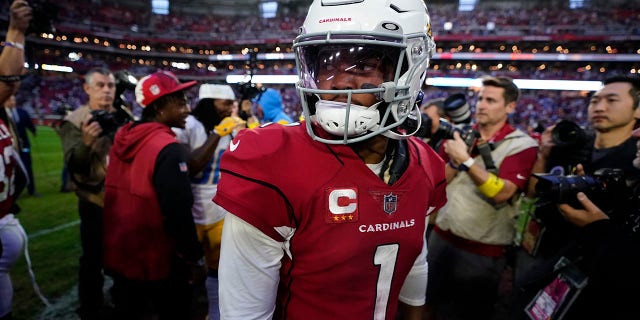 "As far as the chip on my shoulder, like what type of energy I'm coming with into the season, I feel free in a sense, you know, especially with the change of upstairs and the organization," Murray said via the Cardinals' YouTube channel.
"I feel like they've done a great job since coming in, holding people accountable, [and] the leadership. They are really trying to build something from the ground up."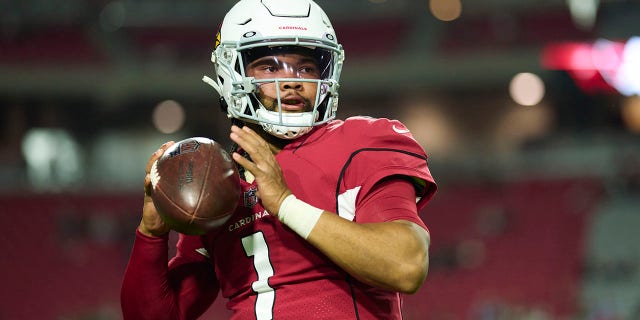 Murray appeared bullish about the direction the Cardinals are headed in. 
"The way we're going, the way I feel like, personally, the sky is the limit," he said.
The Cardinals have a 25-31-1 record over the past four seasons, with their best year coming in 2021. Murray was an MVP candidate during the early portion of that year and the team went 11-6 that year and qualified for the playoffs. 
CLICK HERE TO GET THE FOX NEWS APP
The Cardinals ultimately suffered a blowout loss to the Rams in the wild-card round. The organization parted ways with head coach Kliff Kingsbury in January, and longtime general manager Steve Keim stepped down.
The team then hired former Eagles defensive coordinator Jonathan Gannon as the head coach, and named former Titans director of player personnel Monti Ossenfort as the general manager.